Investing.com - U.S. stock futures were higher on Monday, although concerns over the debt crisis in the euro zone persisted after a highly watched Group of Eight nations' summit over the weekend.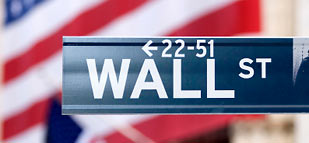 Ahead of the open, the Dow Jones Industrial Average futures pointed to a rise of 0.71%, S&P 500 futures signaled a 0.79% gain, while the Nasdaq 100 futures indicated 0.87% increase.
Markets remained jittery after G8 leaders failed to reach an agreement on how to calm market turmoil stemming from the crisis in the euro zone.
However, in a statement they indicated that they do want Greece to remain in the euro area and pledged to take measures to bolster their economies.
Investors were wary amid lingering fears over the possibility of a Greek exit from the euro zone and concerns over the health of Spain's banking sector.
The Internet sector was expected to be active following reports Chinese Internet entrepreneur Jack Ma is buying back up to half of a 40% stake in his Alibaba Group from Yahoo for USD7.1 billion, in a deal slated to move the Chinese e-commerce leader closer to a public listing. Yahoo shares surged 6.68% in pre-market trade.
Meanwhile, newly issued shares in Facebook Inc were up 0.36% in early trade, after spoiling hopes for a spectacular open on Friday.
The social media giant may even have a hard time in the coming week if lead underwriter Morgan Stanley stops supporting the stock and managers lower down in the IPO book who were hoping for an early surge decide to get out before going underwater.
In the tech sector, Apple also added 0.68% in pre-market trade, as the company was preparing to go head to head against Samsung Electronics later Monday in U.S. court-directed mediation over a dispute in which the iPhone maker claims the Korean firm "slavishly" copied some of its products.
U.S. provider of kidney dialysis services DaVita, whose biggest shareholder is billionaire Warren Buffett's Berkshire Hathaway, was also likely to move on Monday, after agreeing to pay about USD4.42 billion in cash and stock to acquire HealthCare Partners, continuing an international spending spree on providers of medical care.
Elsewhere in corporate news, Wanda Group, one of China's largest theatre owners, agreed to buy AMC Entertainment in a deal valued at USD2.6 billion, creating the world's biggest cinema operator, the companies said.
Other stocks in focus included Campbell Soup, Krispy Kreme and Lowe's, due to report first-quarter earnings ahead of the opening bell.
Across the Atlantic, European stock markets were sharply higher. The EURO STOXX 50 rose 0.55%, France's CAC 40 jumped 1.01%, Germany's DAX surged 1.10%, while Britain's FTSE 100 advanced 0.77%.
During the Asian trading session, Hong Kong's Hang Seng Index dipped 0.55%, while markets in Japan's Nikkei 225 Index added 0.25%.
Markets were looking ahead to a first meeting between German Finance Minister Wolfgang Schaeuble and his newly appointed French counterpart, Pierre Moscovici, later in the day, as European Union leaders prepared for Wednesday's summit meeting.