Investing.com - U.S. stock futures pointed to a lower open on Monday, as trading volumes remained light ahead of Christmas Day amid growing uncertainty surrounding talks between U.S. lawmakers to avoid the looming fiscal cliff crisis.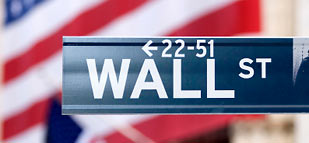 Trading was expected to remain subdued as many investors already closed books to lock in profit before the end of the year, reducing liquidity in the market.
Ahead of the open, the Dow Jones Industrial Average futures pointed to a 0.3% decline, S&P 500 futures signaled a 0.35% drop, while the Nasdaq 100 futures indicated a 0.45% loss.
U.S. equity markets will close early at 13:00EST (18:00 GMT) on Monday ahead of the Christmas holiday. Trading is set to resume on Wednesday.
Market players remained focused on developments surrounding the fiscal cliff in the U.S., approximately USD600 billion in automatic tax hikes and spending cuts due to come into effect on January 1.
Doubts over whether a deal will be reached ahead of the year-end intensified last week after Republican House Speaker John Boehner failed to get his caucus' support for his so-called "Plan B" fiscal cliff option, which called for tax increases only on Americans earning USD1 million or more per year.
The U.S. House has adjourned for the Christmas holiday, fueling speculation that policymakers will not be able to avert the fiscal cliff.
Without a deal, the U.S. could fall back into recession and drag much of the world down with it.
There are no major economic releases or earnings in the U.S. on Monday.
Across the Atlantic, European stock markets were steady in lackluster Christmas Eve activity.
France's CAC 40 shed 0.25%, while London's FTSE100 settled 0.2% higher in a holiday-shortened session. Markets in Germany remained closed for Christmas Eve.
During the Asian trading session, regional markets eased up in thin pre-holiday trade, as investors continued to monitor negotiations among U.S. lawmakers to avoid the looming "fiscal cliff" crisis ahead of the year-end deadline.
Hong Kong's Hang Seng Index ended up 0.2%, while Australia's ASX/200 Index settled 0.3% higher, as both markets traded in a holiday-shortened session ahead of a two-day break.
Financial markets in Japan remained closed for the Emperor's Birthday, with trading due to reopen on Tuesday.