Investing.com - U.S. stocks finished Friday mixed after data revealed orders for long-lasting manufactured goods beat expectations in April, which drew both applause and concerns the Federal Reserve may rethink its ultra-loose monetary policy.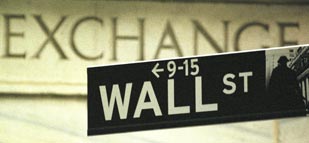 At the close of U.S. trading, the Dow Jones Industrial Average finished up 0.06%, the S&P 500 index ended down 0.06%, while the Nasdaq Composite index dipped 0.01%.
The Commerce Department reported earlier that core durable goods orders, which are stripped of volatile transportation items, rose 1.3% in April, far surpassing market expectations for a 0.5% increase after contracting by 1.7% in March.
Broader orders for durable goods, which include transportation items, rose 3.3% last month, more than market calls for a 1.5% increase after a 5.9% contraction in March.
The numbers stoked sentiments that the Federal Reserve may be closer to winding down monetary stimulus programs.
Stimulus tools such as the Fed's monthly USD85 billion bond-buying program weaken the dollar to spur recovery and send stocks rising as a side effect.
Talk of their dismantling can lead to selling in stock markets.
Language out of the Fed in recent days has suggested monetary authorities are debating when to scale back asset purchases.
Leading Dow Jones Industrial Average performers included Procter & Gamble, up 4.05%, Wal-Mart Stores, up 1.30%, and American Express, up 0.80%.
The Dow Jones Industrial Average's worst performers included Hewlett-Packard, down 2.57%, Verizon Communications, down 0.98%, and Caterpillar, down 0.84%.
European indices, meanwhile, finished lower.
After the close of European trade, the EURO STOXX 50 fell 0.45%, France's CAC 40 fell 0.26%, while Germany's DAX 30 finished down 0.56%. Meanwhile, in the U.K. the FTSE 100 finished down 0.63%.