Investing.com - U.S. stocks ended flat after a quiet session on Monday.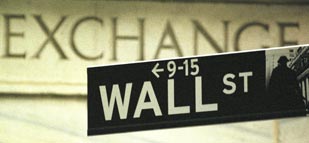 A Standard & Poor's decision to upgrade its U.S. outlook sparked some early gains though a lack of major economic indicators allowed for listless trading
At the close of U.S. trading, the Dow Jones Industrial Average finished down 0.06%, the S&P 500 index ended down 0.03%, while the Nasdaq Composite index rose 0.13%.
Standard & Poor's earlier revised its long-term outlook on the U.S. credit rating to stable from negative.
The agency affirmed the country's AA+/A-1+ rating.
"The stable outlook indicates our appraisal that some of the downside risks to our 'AA+' rating on the U.S. have receded to the point that the likelihood that we will lower the rating within the next two years is less than one in three," Standard and Poor's said.
"We do not see material risks to our favorable view of the flexibility and efficacy of U.S. monetary policy. We believe the U.S. economic performance will match or exceed its peers' in the coming years. We forecast that the external position of the U.S. on a flow basis will not deteriorate."
The news boosted expectations for the Federal Reserve to begin scaling back stimulus measures now that the economy appears to be improving.
Equities reacted with caution, however, as stimulus measures boost stock prices as a side effect.
Elsewhere, Apple stocks fell after the company unveiled its new operating system, new MacBook Air models and iTunes radio, which met with muted praise from many in the market.
Leading Dow Jones Industrial Average performers included UnitedHealth Group, up 1.77%, Intel, up 1.67%, and AT&T, up 1.52%.
The Dow Jones Industrial Average's worst performers included Walt Disney, down 1.59%, Home Depot, down 1.31%, and Hewlett-Packard, down 1.29%.
European indices, meanwhile, finished largely lower.
After the close of European trade, the EURO STOXX 50 fell 0.17%, France's CAC 40 fell 0.21%, while Germany's DAX 30 finished up 0.64%. Meanwhile, in the U.K. the FTSE 100 finished down 0.18%.