Investing.com - U.S. stocks fell on Monday amid a global selloff on concerns the Federal Reserve will begin scaling back stimulus programs in the coming months.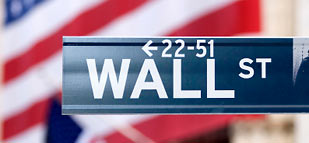 Stimulus programs tend to push up stocks as a side effect, and talk of their dismantling can send equities prices dropping.
At the close of U.S. trading, the Dow Jones Industrial Average finished down 0.94%, the S&P 500 index ended down 1.21%, while the Nasdaq Composite index fell 1.09%.
On Thursday, the Federal Reserve Bank of Philadelphia said that its manufacturing index rose to 12.5 in June from -5.2 in May, well above expectations for a -2.0 reading.
A separate report showed that U.S. existing home sales climbed 4.2% to 5.18 million units in May from April's total of 4.97 million, far surpassing market calls for a 0.6% increase.
Federal Reserve stimulus tools such as a monthly USD85 billion bond-buying program have pushed up stock prices in recent years, and the end of such liquidity injections could prompt investors to park their money elsewhere at least for a while.
Meanwhile, Chinese equities fell on concerns the world's second-largest economy may be cooling, which brought U.S. stocks down even lower.
Leading Dow Jones Industrial Average performers included Johnson & Johnson, up 1.69%, Microsoft, up 1.35%, and UnitedHealth Group, up 1.17%.
The Dow Jones Industrial Average's worst performers included Bank of America, down 3.07%, Hewlett-Packard, down 3.00%, and Intel, down 2.54%.
European indices, meanwhile, finished lower.
After the close of European trade, the EURO STOXX 50 fell 1.48%, France's CAC 40 fell 1.71%, while Germany's DAX 30 finished down 1.24%. Meanwhile, in the U.K. the FTSE 100 finished down 1.42%.
On Tuesday, the U.S. is to publish official data on durable goods orders, a leading indicator of production, as well as closely watched reports on consumer confidence and new home sales.