Investing.com - JP Morgan Chase, the largest U.S. bank, reported better-than-expected fourth-quarter earnings and revenue ahead of Wednesday's opening bell.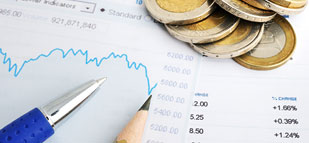 Earlier in the day, in its fourth quarter earnings report, JP Morgan said earnings per share came in at USD1.39 compared to expectations for USD1.22 a share.
Net income totaled USD5.7 billion, 53% higher than the same period a year earlier and above forecasts for profit of USD4.82 billion.
The bank's fourth quarter revenue increased 10% to USD24.4 billion, beating expectations for revenue of USD24.33 billion.
Traders will now turn their attention to the bank's conference call due to start at 14:00GMT.
Following the release of the report, shares in JPM dropped 0.5% in pre-market trade.
Meanwhile, the outlook for U.S. equity markets was downbeat. The Dow Jones Industrial Average futures indicated a loss of 0.35%, S&P 500 futures pointed to a decline of 0.25% and Nasdaq 100 futures indicated a flat open.