* Avrupa Minerals looks mainly for base metals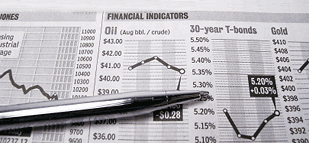 * It holds five exploration licenses
* Mines date since Roman time
By Fatos Bytyci
PRISTINA, March 17 (Reuters) - Canada's Avrupa Minerals Ltd hopes to find base metals and develop mines in Kosovo where it has won five exploration licenses, its top local official said on Thursday.
"We are looking here for lead and zinc, also some silver, and of course we have our eye open if we see some indication there could be copper and gold," said Paul Nelles, its senior representative in charge of Kosovo operation.
Showing the locations on a map where it won three-year operating licenses, he said the drilling would start this summer.
"If we find something, there are good chances that it could be close to the surface, not so deep, and this permits to open a mine very quickly," he told Reuters in an interview.
Kosovo, with a territory of only 10,908 square km, has around 14,000 billion tonnes of lignite and other minerals including lead, zinc, silver, nickel, cobalt, copper, iron and bauxite, but has seen little foreign investment until now.
Mining operations were halted due to political instability in the 1990s and the 1998-99 conflict. Nelles said there has been no proper exploration and that the chances were good to find base metals worth of opening a mine.
"The last scientific publication on base metals in Kosovo was made in 1952 by a German prisoner of war, the geologist who decided to stay here," Nelles said.
Nelles learned about Kosovo mines and minerals while serving as the United Nations manager of the Trepca lead and zinc mining giant and its smelting complex from 2002 to 2004.
Trepca remains idle and its sell-off was put on hold due to claims from pre-1999 partners and ethnic problems. Its mines and old plants are located in both parts of Mitrovica, the town divided between ethnic Albanians in its south and Serbs in the north.
"When I was Trepca manager I said to Kosovars you are still mining the ore bodies the Romans already knew two thousand years ago. There was no study for many years and I think we are on the right track. We think there is a good potential, now we have to prove it," he said.
He added that Avrupa Minerals may sell the operation to another mining firm if the exploration proves promising.
Kosovo which declared independence from Serbia in 2008 is one of Europe's poorest countries with a 48 percent unemployment rate. Its exports of mainly base metals and minerals cover only ten percent of import. (Editing by Maja Zuvela )