Investing.com - The U.S. dollar built on one-week highs against the Japanese yen during Tuesday's Asian to trade higher following the release of some Japanese economic data.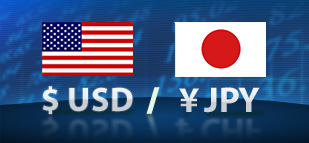 In Asian trading Tuesday,
USD/JPY
rose 0.25% to 99.58. The pair was likely to find support at 97.88, the low of August 30 and resistance at 99.95, the high of August 2.
Earlier Tuesday, the Bank of Japan said that Japan's monetary base rose to 42% in August from 38% in July. Analysts expected an increase to 41.3% last month.
In a separate report, the Japanese Ministry of Health, Labour and Welfare said that Japan's average cash earnings rose 0.4% in the second quarter following a first-quarter increase of 0.6%. The first-quarter quarter figure was revised up from a gain of 0.1%. Economists expected a second-quarter increase of 0.8%.
Those data points arrived a day after Japanese data showed that capital spending was flat in the second quarter, compared to expectations for a 2% decline, after a 3.9% drop in the three months to March.
Elsewhere,
AUD/JPY
rose 0.43% to 89.53 after the Australian Bureau of Statistics said that Australian retail sales rose 0.1% last month after remaining flat in July. Analysts expected an August increase of 0.4%.
In a separate report, the Bureau of Statistics said that Australia's current account balance fell to a deficit of AUD9.4 billion at the end of the second quarter from a deficit of AUD8.7 billion. The first-quarter figure was revised down from AUD8.5 billion. Analysts expected a second-quarter deficit of AUD8.7 billion.
EUR/JPY
added 0.19% to 131.29 while
NZD/JPY
climbed 0.35% to 77.84.