Investing.com - European stocks were lower on Monday, as investor confidence was hit after separatist parties won the majority of the public vote in regional elections held in Catalonia this weekend, while markets eyed fresh discussions on a financial ai deal for Greece.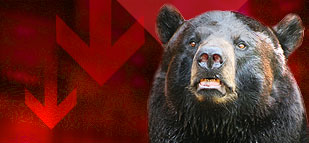 During European morning trade, the EURO STOXX 50 dropped 0.47%, France's CAC 40 declined 0.50%, while Germany's DAX 30 slipped 0.17%.
In Spain, the main separatist party, the Convergence and Union alliance (CiU), led by Catalonian President Artur Mas, lost seats in the elections as voters expressed their frustration at his party's introduction of austerity measures. As a result, two-thirds of the 135-seat local parliament went to four different Catalan separatist parties.
Meanwhile, investors were cautious ahead of a meeting of euro zone finance ministers later in the day to discuss whether to release Greece's next tranche of aid.
German Chancellor Angela Merkel said she believes a deal can be reached at Monday's talks, while the French finance minister said over the weekend that an agreement is close.
Financial stocks were broadly lower, as shares in French lenders BNP Paribas and Societe Generale declined 0.63% and 0.59%, while Germany's Deutsche Bank and Commerzbank retreated 1.04% and 0.81%.
Peripheral lenders were also mostly lower, with Spanish banks BBVA and Banco Santander dropping 0.62% and 0.69% respectively, while Italy's Unicredit fell 0.34%. Intesa Sanpaolo overperformed on the other had, with shares easing up 0.03%.
On the upside, Straumann Holding, the world's biggest maker of dental implants, surged 6.55% after Vice Chairman Thomas Straumann sold a 10% stake in the company.
In London, FTSE 100 fell 0.30%, as U.K. lenders tracked their European counterparts lower.
Lloyds Banking declined 0.86% and HSBC Holdigs slumped 0.85%, while the Royal Bank of Scotland tumbled 1.86% and Barclays plunged 3.73% after Qatar Holding said it plans to sell shares in the bank valued at about GBP771 million.
Oil stocks added to losses as oil and gas major Anglo American fell 0.31%, while rival BP slid 0.36%.
Meanwhile, mining stocks were mixed, as shares in Rio Tinto declined 0.37%, while BHP Billiton added 0.17%. Copper producers Xstrata and Kazakhmys rose 0.47% and 0.29% respectively.
Elsewhere, Aberdeen Asset Management lost 0.38%, even as Scotland's largest money manager reported full-year revenue of GBP869.2 million, beating analysts' estimates.
In the U.S., equity markets pointed to a lower open. The Dow Jones Industrial Average futures pointed to a 0.26% fall, S&P 500 futures signaled a 0.36% decline, while the Nasdaq 100 futures indicated a 0.27% loss.
Later in the day, Germany was to release data on German consumer climate.