Investing.com - European stocks were lower on Wednesday, as market sentiment weakened broadly amid ongoing tension in Syria and the possibility of a U.S. military intervention in the region.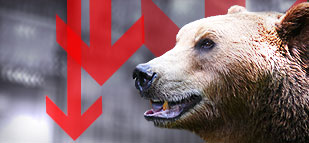 During European morning trade, the EURO STOXX 50 declined 0.45%, France's CAC 40 edged down 0.12%, while Germany's DAX 30 slid 0.38%.
Market sentiment was hit by growing expectations for U.S. military strikes against Syria's government. U.S. Vice-President Joe Biden said Tuesday there is "no doubt" that the Syrian government used chemical weapons against civilians and added that it must be held accountable.
Meanwhile, concerns over the timing of a reduction in Federal Reserve stimulus eased after data on Tuesday showed that U.S. consumer confidence rose more than expected in August, hitting the highest level since January 2008.
In the euro zone, data earlier showed that the Gfk German consumer climate index ticked down to 6.9 in August from a reading of 7.0 the previous month. Analysts had expected the index to rise to 7.1 this month.
Financial stocks were broadly lower, as French lenders BNP Paribas and Societe Generale slid 0.42% and 1.05%, while Germany's Deutsche Bank fell 0.23%.
Among peripheral lenders, Spanish banks BBVA and Banco Santander shed 0.52% and 0.61% respectively. Italy's Intesa Sanpaolo and Unicredit overperformed however, up 1.03% and 1.14%.
Elsewhere, Accor plummeted 2.92% aftet the hotel operator said first-half earnings before interest and taxes fell to EUR198 million from EUR212 million euros a year earlier, missing the average analyst projection.
In London, commodity-heavy FTSE 100 fell 0.39%, weighed by sharp losses in mining stocks.
Shares in Glencore Xstrata tumbled 2.24% and Randgold Resources plunged 3.74%, while Polymetal dove 6.23% after posting a first-half net loss of USD255 million, compared with a USD157 million profit a year earlier.
Meanwhile, oil and gas companies were among the top gainers, boosted by the recent surge in oil prices. BP was up 0.62% and Tullow Oil jumped 1.52%, while Petrofac saw shares rally 4.96%.
In the financial sector, stocks were mixed as Barclays added 0.24% and the Royal Bank of Scotland climbed 0.48%, while Lloyds Banking and HSBC Holdings retreated 0.62% and 0.53% respectively.
In the U.S., equity markets pointed to a higher open. The Dow Jones Industrial Average futures pointed to a 0.26% rise, S&P 500 futures signaled a 0.30% gain, while the Nasdaq 100 futures indicated a 0.29% increase.
Later in the day, the U.S. was to release data on pending home sales.