Investing.com - European stocks opened lower on Friday, as investors awaited the release of German business climate data, while uncertainty over whether a deal on financial aid for Greece will be hammered out before the weekend weighed.
During European morning trade, the EURO STOXX 50 fell 0.24%, France's CAC 40 dropped 0.32%, while Germany's DAX 30 slipped 0.15%.
Sentiment remained mildly supported after German Chancellor Angela Merkel on Thursday said an agreement to unlock a delayed bailout installment for Greece was still possible when euro zone finance ministers resume talks on Monday.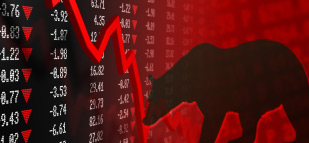 Talks between finance ministers and the International Monetary Fund ended without a deal on Tuesday, amid disagreements on how best to reduce the country's debt to sustainable levels.
Also Thursday, data showed that Germany's manufacturing purchasing managers' index rose to 46.8 in November, up from 46.0 in October and better than forecasts for a reading of 45.9.
The euro zone's manufacturing PMI rose to 46.2 this month from 45.4 in October, above expectations for a reading of 45.6, while French factory data also improved more-than-expected.
Financial stocks were broadly lower, as shares in French lenders BNP Paribas and Societe Generale fell 0.33% and 0.22%, while Germany's Deutsche Bank and Commerzbank declined 0.63% and 1.97% respectively.
Meanwhile, EADS plunged 3.70% amid reports the German government is about to buy shares in the company from France. German and French governments aim to have 12% ownership each in EADS, while Spain will hold a 5% stake, according to German newspaper Handelsblatt.
On the upside, Delta Lloyd climbed 0.81% after the financial services company canceled the sale of its German operations to Nomura Holdings and said it continues to explore strategic options for the business.
In London, commodity-heavy FTSE 100 slipped 0.09%, weighed by losses in oil and mining stocks.
Steel maker Evraz led losses, with shares dropping 0.84%, while mining giants Rio Tinto and BHP Billiton slid 0.86% and 0.26% respectively.
Oil and gas major Anglo American was also on the downside, with shares tumbling 0.84%, while rival BP fell 0.21%.
In the financial sector, stocks were steady to lower. Lloyds Banking inched down 0.02% and Barclays dipped 0.05%, while the Royal Bank of Scotland retreated 0.70%. HSBC Holdings overperformed on the other hand, with shares easing up 0.05%.
In the U.S., equity markets pointed to a moderately higher open. The Dow Jones Industrial Average futures pointed to a 0.16% rise, S&P 500 futures signaled a 0.10% gain, while the Nasdaq 100 futures indicated a 0.13% increase.
Trade volumes were expected to remain light, with U.S. markets closing early for Thanksgiving weekend.
Later in the day, Germany was to release a report on business climate, while European Union leaders were to hold a second day of talks in Brussels to discuss Spain and Greece and plans for greater integration of fiscal and monetary policy in the region.