Investing.com - Asian stock markets tumbled in risk-off trade on Wednesday, as mounting concerns over U.S. military action against Syria fuelled investor demand for safe haven assets.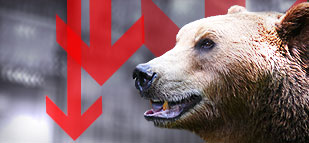 Ongoing uncertainty over the timing of the Federal Reserve's widely expected reduction in monthly bond purchases also weighed. The Fed's stimulus program is viewed by many investors as a key driver in boosting the price of global equities.
During late Asian trade, Hong Kong's Hang Seng Index was down 1.4%, Australia's ASX/200 Index ended 1.05% lower, while Japan's Nikkei 225 Index closed down 1.51%.
Expectations for a military strike against Syria grew after U.S. Defense Secretary Chuck Hagel said Tuesday that U.S. forces are "ready" to launch strikes if President Barack Obama chooses to order an attack.
On Monday, U.S. Secretary of State John Kerry said there was "undeniable" proof that the Syrian government had used chemical weapons against civilians.
Meanwhile, uncertainty over the timing of a reduction in the Fed's bond-buying program continued after data showed that U.S. consumer confidence rose more than expected in August, hitting the highest level since January 2008.
The Conference Board said its index of consumer confidence rose to 81.5 in August from an upwardly revised 81.0 in July. Analysts had expected the index to tick down to 79.0.
The data came after a report on Monday showed that U.S. durable goods orders dropped 7.3% in July, worse than expectations for a 4% decline. It was the largest decline since August 2012.
In Tokyo, the Nikkei fell to a two-month low as the yen strengthened against the U.S. dollar, weighing on sentiment.
USD/JPY
fell to hit a session low of 96.86, moving off the previous session's high of 98.34. A stronger yen reduces the value of overseas income at Japanese companies when repatriated, dampening the outlook for export earnings.
Automakers Toyota and Honda saw shares drop 2.3% and 2.4% respectively, while consumer electronics makers Sony and Sharp fell 3.5% and 2%.
Japanese megabanks were also lower with shares of the nation's largest lender Mitsubishi UFJ Financial Group shedding 2%, while Mizuho Financial Group and Nomura Holdings declined 1.5% and 3.5% respectively.
Index heavyweights Fast Retailing and Softbank saw shares drop 0.8% and 1.9% respectively.
Meanwhile, in Hong Kong, the Hang Seng fell for the second consecutive session as airliners came under pressure after oil prices spiked above USD116 a barrel in London.
Cathay Pacific Airways dropped 2.6% on concern higher fuel costs would weigh on profits. Hong Kong-listed shares of Air China slipped 2.3%, while China Southern Airlines dropped 3.9%.
Chinese lenders were lower, with China Construction Bank saw shares falling 1.8%, Industrial and Commercial Bank of China shedding 1.6% and China Minsheng Bank declining 1.1%.
Oil major PetroChina lost 4% after saying three senior managers, including the chairman of its natural-gas-distribution unit Kunlun Energy, had resigned and another was ousted amid an anti-corruption crackdown. Kunlun shares plummeted 11.8%.
Elsewhere, in Australia, the benchmark ASX/200 Index fell to a three-day low as investors fretted over possible military action in Syria.
The big four banks were mostly lower, with National Australia Bank slumping 1.1%, while ANZ Banking Group and Westpac Banking Group fell 0.8% and 1.6%. Commonwealth Banking Group lost 1.6%.
Global miners were lower as surging oil prices fuelled concerns over the inflationary impact of the global economic recovery.
Rio Tinto and BHP Billiton dropped 2.6% and 2.3% respectively, while Fortescue Metals Group fell 4.3%.
Looking ahead, European stock market futures pointed to a lower open amid escalating geopolitical tensions between the U.S. and Syria.
The EURO STOXX 50 futures pointed to a loss of 0.5% at the open, France's CAC 40 futures dipped 0.25%, London's FTSE 100 futures pointed to a drop of 0.5%, while Germany's DAX futures indicated a loss of 0.3%.
The U.S. was to release data on pending home sales later Wednesday.