Investing.com - Asian stock markets were higher on Friday, as hopes that the U.S. will manage to avoid a fiscal crisis continued to support market sentiment, in addition to positive Japanese data.
During late Asian trade, Hong Kong's Hang Seng Index climbed 0.73%, Australia's ASX/200 Index advanced 0.63%, while Japan's Nikkei 225 Index rose 0.48%.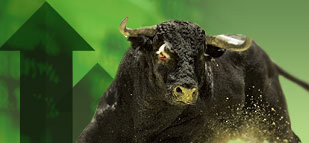 Sentiment remained supported after U.S. President Barack Obama said Wednesday he hoped to reach an agreement with Congress before Christmas to avoid automatic tax hikes and spending cuts due to come into effect on January 1, which could threaten U.S. and global growth.
In Tokyo, the Nikkei rallied after a string of positive economic data.
A preliminary report showed that Japan's industrial production rose 1.8% in October, beating expectations for a 2.2% drop, following a 4.1% decline the previous month.
Separately, official data showed that household spending in Japan fell less-than-expected last month, ticking down 0.1% after a 0.9% fall in September. Analysts had expected household spending to decline by 0.9% in October.
In addition, Japan's unemployment rate remained unchanged at 4.2% in October, in line with expectations.
Following the data, exporters gained ground beginning with Nikon, up 4.48%, and closely followed by semiconductor equipment maker Tokyo Electron, whose shares jumped 2.80%, while Canon gained 1.19% and Nissan Motor rose 0.88%.
Elsewhere, Hitachi rallied 4.16% and Mitsubishi Heavy Industriesjumped 2.96% after they said they would combine their thermal power businesses to better compete against bigger overseas rivals Siemens and General Electric.
Shares in Hong Kong also trended higher, supported bu global optimism over U.S. fiscal talks.
Chow Tai Fook Jewellery, the world's biggest jewellery retailer by market value, saw shares surge 5.16%, even as the company posted a disappointing slump in six-month profit.
On the downside, Hong Kong Exchanges and Clearing dropped 0.48% after saying it plans to sell up to USD1 billion worth of new shares, raising capital to fund its takeover of the London Metal Exchange .
Elsewhere, Australian shares gained ground, boosted by strong gains in mining stocks.
Mining giants Rio Tinto and BHP Billiton rallied 2.75% and 0.53% respectively, while Coalspur Mines soares 5.49%.
In the financial sector, Australia and New Zealand Banking jumped 1.12% and National Australia Bank climbed 1.46%, while Commonwealth Bank Australia and Westpac Banking climbed 0.42% and 1.07% respectively.
Looking ahead, European stock futures pointed to a steady open.
The EURO STOXX 50 futures pointed to a 0.06% rise, France's CAC 40 futures eased 0.04%, London's FTSE 100 futures added 0.06%, while Germany's DAX futures pointed to a 0.03% loss.
Later in the day, the euro zone was to publish preliminary data on consumer price inflation.
The U.S. was to release government data on personal income, personal spending and core consumer inflation, in addition to official data on manufacturing activity in Chicago.