Investing.com - Asian stocks jumped early Thursday after a closely watched report gauging the Chinese manufacturing sector hit a 13-month high for November, according to initial estimates.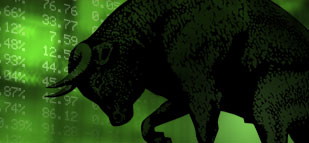 Continued hopes that Greece will see fresh bailout money cheered spirits in Asian bourses as well.
During Asian trading on Thursday, Hong Kong's Hang Seng Index was up 0.74%, Australia's S&P/ASX200 was up 1.24%, while Japan's Nikkei 225 Index was up 1.12%.
The China HSBC Flash Manufacturing Purchasing Managers Index hit 50.4 for November, a 13-month high and up from a final October reading of 49.5.
The news sent the dollar dipping as investors sold the unit to invest in Asian stocks.
Renewed hopes that Greece will soon tap bailout funds sent stock prices rising as well.
In Brussels, Eurozone finance ministers and representatives from the International Monetary Fund failed to agree to disburse aid to Greece earlier this week.
European governments support giving Greece a two-year extension to trim the country's debt burdens to 120% of GDP, though the IMF did not agree.
The IMF, meanwhile, opposed the two-year extension and says policymakers should stick with plans for Greece to bring debt burdens down to 120% by 2020 — and not 2022 — but has said European countries should take a hit on Greek loans, which has run into opposition in Europe.
Still, stocks were up on hopes that all sides will strike a deal at a follow-up meeting on Monday and free EUR31.5 billion earmarked for Athens.
Later Thursday, European Union leaders will hold the first day of a two-day summit in Brussels to discuss the debt crisis and plans for greater fiscal and monetary integration across the region.
Hopes for a productive gathering bolstered stock prices as well.
Meanwhile in the U.S., the U.S. Department of Labor reported that the number of individuals filing for initial jobless claims last week declined to a seasonally adjusted 410,000, in line with expectations.
Jobless claims for the preceding week were revised up to 451,000 from a previously reported 439,000, though analysts pointed out Superstorm Sandy continued to disrupt the number and flow of Americans filing for benefits.
In Hong Kong, top gainers included China Unicom, up 2.79%, China Overseas, up 2.35%, and China Petroleum & Chemical, up 1.85%.
In Australia, top gainers included Bluescope Steel up 11.11%, Lynas Corp., up 7.94%, and FKP Property Group, up 7.69%.
European stock futures indicated a higher opening.
France's CAC 40 futures pointed to a gain of 0.37%, while Germany's DAX 30 futures pointed to a gain of 0.53%. Meanwhile in the U.K., FTSE 100 futures were up 0.23%.
Dow Jones Industrial Average futures were up 0.54%, while the S&P 500 futures were up 0.43%.