Investing.com - Asian stocks were mixed to lower on Friday after U.S. economic indicators stirred fears the world's largest economy is facing building headwinds that are slowing recovery.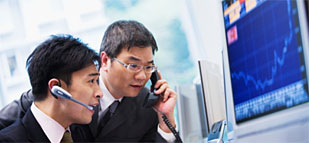 Hawkish comments from Federal Reserve officials also pushed Asian shares lower as well.
During Asian trading on Friday, Australia's S&P/ASX200 was up 0.21%, while Japan's Nikkei 225 Index was down 0.27%. Hong Kong markets were closed on holiday.
The Federal Reserve Bank of Philadelphia reported earlier that its manufacturing index fell to -5.2 in May from 1.3 in April.
Analysts were expecting the index to improve to a reading of 2.4 in May.
The Department of Labor said earlier Thursday that the number of individuals filing for initial unemployment assistance in the U.S. rose by 32,000 to 360,000 last week, well above expectations for an increase of 2,000 to 330,000.
Soft U.S. inflation data chipped into stock prices in Asia as well.
The country's consumer price index fell 0.4% in April from March, worse than expectations for a 0.2% decline, down for the second consecutive month.
Year-on-year inflation rates in the U.S. came to 1.1%, just shy of market expectations for a 1.3% reading and well below the Federal Reserve's 2% target.
Meanwhile in the housing sector, the Commerce Department said the number of building permits issued in the U.S. rose 14.3% to 1.017 million units in April, well above expectations for a 6.2% increase to 945,000 units.
U.S. housing starts fell by 16.5% last month to 853,000 units, outpacing expectations for a decline of 4.9% to 973,000.
Weak data in the U.S. often pushes global stock prices up by stoking sentiments the Fed will keep stimulus measures in place, especially its USD85 billion monthly bond-buying program, which floods the economy with cheap dollars, which weakens the greenback and keeps borrowing costs low, making stocks worldwide an attractive venue.
However, in the U.S. earlier, Federal Reserve Bank of San Francisco President John Williams suggested that despite disappointing economic indicators in the U.S., monetary authorities may begin to scale back stimulus policies later this year.
Philadelphia Fed President Charles Plosser, a known inflation hawk, added separately that the Fed should even consider scaling back the programs next month.
Meanwhile in Japan, the Economic and Social Research Institute reported that the country's core machinery orders rose 14.2% in March, the largest monthly pickup in eight years.
Analysts had expected Japan's core machinery orders to rise 2.8% in March.
In Australia, top gainers included Aquila Resources, up 6.57%, and Imdex, up 6.21%, and Energy World Corporation, up 5.13%
In Australia, top decliners included WorleyParsons down 10.77%, Gryphon Minerals, down 8.70%, Kingsgate Consolidated, down 5.46%.
European stock futures indicated a higher opening.
France's CAC 40 futures pointed to a gain of 0.10%, while Germany's DAX 30 futures pointed to a gain of 0.07%. Meanwhile in the U.K., FTSE 100 futures were up 0.09%.
Dow Jones Industrial Average futures were up 0.17%, while the S&P 500 futures were up 0.15%.