* New package to replace earlier package expiring Sept. 30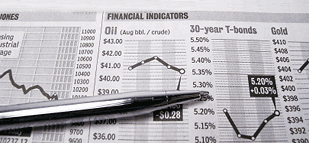 * Brings deposit guarantee in line with European Union rules
* Most Danish banks have not needed earlier support schemes
(Rewrites with details from proposed package)
By Peter Starck and Anna Ringstrom
COPENHAGEN, March 24 (Reuters) - Denmark on Wednesday agreed a third bank support package, dubbed "Bank Package III", which would bring deposit guarantees into line with European Union rules.
State support for troubled lenders has been tapped by some, but not all, lenders in a nation recovering from from its worst recession in 40 years and scene of the first European bank failure as a result of the global financial crisis.
The new bank support package is set to take effect from Oct. 1, the Ministry of Economic and Business Affairs said in a statement.
Political parties -- government and opposition alike -- reached agreement on the new measures on Wednesday, Economy Minister Brian Mikkelsen's spokesman Erik Ljunggren told Reuters by telephone.
The new package ensures "a standard set-up for the handling of ailing financial institutes," the ministry said.
The private financial sector would stand for costs estimated at at least 3.2 billion Danish crowns ($578 million) in the form of equity for a unit of state bank administration company Finansiel Stabilitet A/S, it said.
The scheme would, however, also have indirect positive effects for banks as the new rules would ensure an orderly dismantling of troubled financial institutes, thereby underpinning "the credibility of the financial system".
HYBRID CAPITAL
Denmark's first bank support package provided state guarantees for deposits. The second package offered banks around 100 billion crowns in hybrid capital loans, about half of which has been taken up by banks to cover ballooning write-offs on bad loans.
The new package is geared to replace the second one when it expires on Sept. 30, and entails a deposit guarantee of 750,000 crowns per customer, with the latter in line with an EU directive.
Denmark's No. 1 bank, Danske Bank, applied for 26 billion crowns under the second package, and smaller Amagerbanken has agreed on a 1.1 billion crown loan. The country's second and third largest banks, Jyske Bank and Sydbank, have also applied to join while the vast majority of Denmark's over 100 small banks haven't.
Sweden-based but pan-Nordic bank Nordea has said it has no need of state loans to support its operations in Denmark.
Finance Minister Claus Hjort Frederiksen said on Feb. 2 it could become necessary to provide more support to Finansiel Stabilitet although there were no signs at the time that such measures would be necessary. ($1=5.536 Danish Crown) (Editing by Sharon Lindores and Simon Jessop)