* Gensler looking to impose tough position limits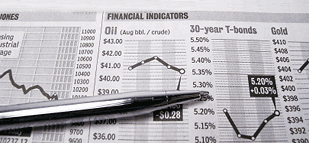 * Chairman dogged by prior belief in deregulation
* Not all players think he is moving in right direction
By Christopher Doering
WASHINGTON, Jan 14 (Reuters) - The Commodity Futures Trading Commission has rarely been known as the tough cop on the beat. But now a former Goldman Sachs executive and a one-time foe of regulation is moving to change all that.
The CFTC, under the stewardship of Gary Gensler, announced on Thursday proposals to limit the role big traders have in U.S. energy markets, all with the aim of curbing so-called excessive speculation in commodity markets.
Gensler, dogged by his opposition during the Clinton administration to regulating some exotic financial instruments, has enacted a series of tough moves to rein in high-flying commodity markets with an eye to showing Congress he's serious about increasing market oversight.
"There is no doubt that there has been a significant change in what he was thinking ... and the approach he has brought to his new job," said Michael Greenberger, a law professor at the University of Maryland and a former CFTC official.
The Senate confirmed Gensler in May, but only after the Obama administration unveiled a proposal to reform the $58 trillion over-the-counter derivatives market -- widely blamed for amplifying the recent economic meltdown.
Gensler's approval had been blocked for months by two senators who expressed skepticism that he was ready to get tough on the financial sector from whence he came.
An avid marathon runner and father of three daughters, Gensler became a partner at Goldman Sachs at the age of 30 before becoming a top official at the U.S. Department of Treasury from 1997 to 2001.
Much of the concern over Gensler centered around his work at Treasury on a 2000 law that exempted the credit default swap market from oversight.
In his defense, Gensler has admitted he and other officials made a mistake and "should have done more to protect the American public through aggressive regulation, comprehensive regulation."
After convincing members of Congress that he has distanced himself from his regulatory past, experts say Gensler has quickly become a trusted name for lawmakers looking for help as they craft regulatory reform legislation.
"Congress is looking to him for leadership and guidance as they're developing in legislation, which are very complicated, and need guidance from a stable, informed, reliable expert. And I think Gary has served that role," said Greenberger.
During Gensler's time at the CFTC, the agency has started aggressively using new authority provided by Congress that gives it more oversight over certain contracts listed on exempt commercial markets.
But not all are optimistic that Gensler is leading the CFTC in the right direction.
Craig Pirrong, a finance professor at the University of Houston, said Gensler's aggressiveness on position limits is not supported by evidence and may exceed the agency's purview.
He also questioned Gensler's push for tougher oversight of the over-the-counter derivatives market and whether he fully understands the problems that could occur.
"I agree that he's hit the ground running," said Pirrong. "I just completely disagree with the direction in which he's running."
Some analysts doubt whether the new position limits will be tough enough to rein in trading on the energy markets or whether the rules will be enforced effectively.
Already the CFTC has increased oversight of ICE's natural gas contract and proposed exercising similar authority on others, including the carbon spot contract on the Chicago Climate Exchange.
The CFTC also has partnered with the U.K. Financial Services Authority to increase supervision of energy markets through greater information sharing and surveillance.
However, the FSA said recently that, while it supported curbing market manipulation and price volatility, it was skeptical whether this would happen if position limits were in place.
Since its creation by Congress in 1974, the CFTC has languished as an underfunded regulatory agency in Washington with a staff and budget that paled in comparison to its big regulatory cousin, the Securities and Exchange Commission.
Gensler is leading an agency that was heavily criticized by lawmakers for failing to rein in runaway speculation that sent commodity prices, including oil, corn and soybeans, to record highs in 2008.
Commodity prices have fallen since then, but lawmakers still want to beef up the CFTC and other regulatory bodies in case prices take off again.
A Baltimore native, Gensler has a twin brother, Robert, who manages the T. Rowe Price Global Stock Fund.
Gensler advised Democratic Senator Paul Sarbanes on the Sarbanes-Oxley corporate reform law and was a senior advisor for the presidential campaign of Hillary Clinton, now Obama's Secretary of State. He also has been an outspoken critic of the mutual fund industry, and co-authored a book, "The Great Mutual Fund Trap." (Additional reporting by Charles Abbott; Editing by Russell Blinch and Jim Marshall)