* Merkel vows no VAT hike after September election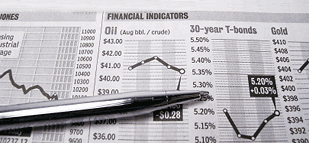 * Merkel says need to ease, not raise, burden on taxpayers
* Conservative state premier moots tax hike for top earners
By Paul Carrel
BERLIN, June 27 (Reuters) - Chancellor Angela Merkel sought on Saturday to stamp out talk among her conservatives of raising value-added tax (VAT) after an election in September, pledging she would make no such hike.
The tax debate risks overshadowing the conservatives' official approval of their election programme on Sunday, and has so far refused to die despite assertions from Merkel and other senior party members that they do not plan to raise taxes.
Tax policy is shaping up as a major issue for September's federal election, with the incumbent government planning record net new borrowing next year to support public finances that have been hit by Germany's deepest post-war recession.
"With me, there will be no increase in the next legislative period, neither of the full- nor of the reduced-rate of value added tax," said Merkel, whose conservatives share power in an awkward coalition with the Social Democrats.
"Germany needs to get out of the (economic) crisis quickly. So we need relief, and not burdens," she added in an advanced release of remarks to run in Sunday's Bild am Sonntag newspaper.
The tax debate erupted publicly earlier this week when a newspaper said conservative lawmakers were discussing hiking the reduced VAT rate of 7 percent, which is levied on foodstuffs among other items, to the standard rate of 19 percent.
Senior party officials rejected this, but Guenther Oettinger, premier of the southern state of Baden-Wuerttemberg, said in comments published on Friday that historically, the reduced rate had usually been half the standard rate.
Raising the reduced rate to as much as half the standard rate "is worth thinking about", Oettinger said. This could mean increasing the lower rate to 9.5 percent.
Other conservatives have also discussed possible reforms to increase VAT revenues but Oettinger, premier of a state that is home to more than 10 million people, is the most senior conservative to have publicly floated the idea of raising VAT.
Another conservative state premier dismissed the idea.
"It is downright irresponsible to speculate about tax rises in the midst of the crisis," North Rhine-Westphalia premier Juergen Ruettgers told the Frankfurter Allgemeine Zeitung.
"Even the chatter about value-added tax increases is poison for the economy," he told the paper.
SWELLING DEFICIT
Another conservative state premier kept the tax policy debate alive, saying he could imagine hikes for top earners. "I have no objections to higher tax rates for top earners," said Wolfgang Boehmer, premier of Saxony-Anhalt.
"We will only be able to reduce net new borrowing if we cut spending or increase taxes, or do both," he told the Tagesspiegel am Sonntag newspaper.
The tax debate is playing out against the backdrop of deteriorating public finances in Germany, which faces a far deeper recession this year than any other since World War Two.
Presenting his draft 2010 budget on Wednesday, Finance Minister Peer Steinbrueck said he expected Germany to register a public deficit of some 6 percent of gross domestic product (GDP) next year -- twice the limit set by European Union budget rules.
Steinbrueck is a deputy chairman of the Social Democrats, who want to raise the highest tax rate after the election. Merkel's conservatives reject tax increases in their draft election programme. (Editing by Sue Thomas)