* Corporates not prepared to pay risk premiums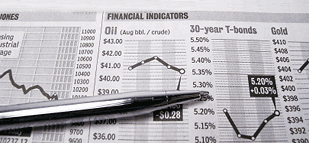 * Bank to grow revenues with waad-based hedging tool
MANAMA, July 13 (Reuters) - Private-sector corporates in the Gulf Arab region are unlikely to issue Islamic bonds before next year as sluggish investor confidence keeps pricing at high levels, an Islamic finance executive said.
A recent string of sovereign Islamic bonds, or sukuks, issued in the region by governments or government-affiliated entities has spurred hopes for a revival as they provide the necessary benchmark pricing for the private sector to gauge investor appetite.
"I don't expect a big rebound or turn-around before the end of the year, or even well into the first or second quarter of next year," Naveed Khan, managing director of Arab Banking Corporation's Islamic Bank told Reuters.
Khan said private sector corporates in the region are currently not prepared to pay 100 or 200 basis points on top of the 350 basis points above costs of funds seen in recent issues.
"I don't think they're at that crossroads yet," he said.
Gulf Arab state Bahrain priced its 5-year $750 million sukuk issued in June at 340 basis points over U.S. Treasuries. Khan said corporations are currently focussing on rescheduling their debt and are not looking to embark on expansions plans on a scale for which they needed to tap the sukuk market.
Global sukuk issuance last year fell by 56 percent to $14.9 billion, according to Standard & Poor's, hit by the global financial crisis.
The debt restructuring that Saudi private groups Saad and Ahmad Hamad Algosaibi and Brothers (AHAB) are undergoing has further undermined investor confidence in the region.
HEDGING PRODUCTS
Khan said ABC Islamic Bank plans to grow its revenues by offering a new Sharia-compliant hedging tool it has developed.
The tool, that can be used to hedge against foreign currency or commodity price fluctuations, is based on the waad structure.
Waad is a promise to buy a good at a future point in time and can be compared to an option.
Islamic finance has been at odds with hedging and derivative products, as some scholars see them opening the doors to speculation and high leveraging, both prohibited under Islamic law.
Khan said most Islamic hedging tools are based on the murabaha and reverse murabaha transaction.
A murabaha is an Islamic money market product accounted for on banks' balance sheets, under which a bank buys an asset from third party and sells it to its customer at cost plus profit, thereby providing financing without charging interest.
"Most traditional instruments use the balance sheet, and because they're based on commodity murabahas they entail having to pay fees for commodities brokers," Khan said.
"That makes them more expensive than conventional off-balance sheet derivatives," Khan said.
He said progressive scholars were accepting the waad-based hedging tool.
"It has gone down very well with our sharia scholars as well as our customer base," he said.
Scholars Abdul Latif al-Mahmood, Sheikh Nizam Yakubi and Mohamed Ali Elgari are forming the Sharia supervisory board of ABC Islamic Bank, which posted net profit of $25.84 million for 2008. (Click on for more Islamic finance stories and for a speed guide) (Reporting by Frederik Richter; Editing by Rupert Winchester)