ATHENS, Feb 10 (Reuters) - Greece will go ahead with the purchase of six Fremm frigates from France despite its economic woes, Deputy Defence Minister Panos Beglitis told Reuters on Wednesday.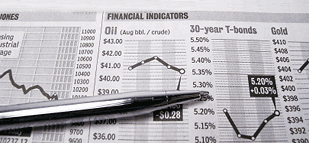 France's La Tribune newspaper had reported earlier on Wednesday that the acquisition was likely to be raised at a meeting between Greek Prime Minister George Papandreou, who is visiting Paris, and French President Nicolas Sarkozy.
"We will carry out the previous government's deal to purchase six Fremm frigates," Panos Beglitis said in a statement to Reuters, without confirming whether the issue would be discussed on Wednesday.
Greek officials said talks over a possible deal were held with French naval shipyard DCNS, a quarter owned by defence electronics group Thales.
Historic tensions with neighbour and fellow NATO member Turkey have kept Greece's defence spending perennially high, but news of any major arms deal could raise eyebrows at a time when Europe may be forced to salvage Greece from a debt crisis.
Greece's 2010 budget foresees 2 billion euros in spending on arms purchases, down from 2.2 billion euros a year earlier.
Greece started bilateral talks with France to buy six Fremm-type frigates in 2009, built by state-owned shipyards, and the potential deal is worth 2.5 billion euros ($3.45 billion), La Tribune said.
La Tribune quoted an unnamed source as saying the negotiations were going well and added the contract could be signed this year. ($1=.7255 Euro) (Reporting by Renee Maltezou in Athens and Crispian Balmer in Paris; Editing by Jon Loades-Carter)