ABU DHABI, Oct 1 (Reuters) - A $1.45 billion sukuk programme by Abu Dhabi's Tourism Development & Investment Co (TDIC) received top ratings from three major ratings agencies on Thursday.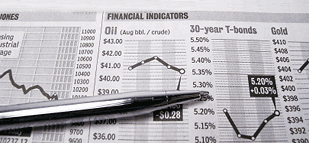 Fitch Ratings and Standard & Poor's said they had assigned an AA rating to the programme of Islamic bonds, or sukuk, on a preliminary or expected basis, while Moody's gave it Aa2.
The ratings are assigned to TDIC Sukuk Ltd., a Cayman Islands-based special purpose vehicle set up for the programme.
TDIC's $3 billion global medium term note programme, set up earlier this year, was also assigned AA status by the three agencies.
TDIC declined to comment.
TIDC last month mandated banks HSBC, Abu Dhabi Commercial Bank and Standard Chartered to arrange issuance of a benchmark Islamic bond between $500 million and $1 billion, according to bankers.
"Although the Abu Dhabi government has not formally guaranteed TDIC's liabilities, the company has a high-profile policy role in diversifying the Abu Dhabi economy through its real estate and tourism activities," S&P said in a note.
"This, coupled with TDIC's operational proximity to the Abu Dhabi government, leads Standard & Poor's to conclude that the likelihood of extraordinary government support is 'almost certain'," it said.
"The ratings on ... Abu Dhabi are supported by the government's very strong asset position, which provides significant financial flexibility; the country's high level of political stability and wealth, underpinned by its rich resource endowment; and by policies that reinforce Abu Dhabi's integration with the global economy," S&P said. (Click on for more Islamic finance stories and for a speed guide) (Reporting by Frederik Richter in Bahrain; editing by Firouz Sedarat and Jon Loades-Carter)