* EU's Rehn urges more Greek austerity measures in days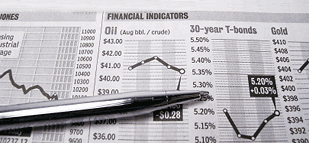 * Greek PM appeals to public to beat "dramatic" crisis
* Greek borrowing costs tumble on hopes of debt deal
* German regulator launches probe into debt speculation
* Juncker, Lagarde threaten crackdown on speculators
(Adds Rehn news conference, Merkel comments)
By Ingrid Melander and Harry Papachristou
ATHENS, March 1 (Reuters) - The European Union urged Greece on Monday to take extra austerity measures within days to tackle a fiscal crisis that has shaken the euro zone, and promised to help Athens overcome its debt problems.
EU Economic and Monetary Affairs Commissioner Olli Rehn said after a day of talks with Greek leaders that financial markets will be convinced the country will meet its deficit-reduction targets once they see precise additional measures.
His visit elicited clear signals that Athens is preparing early extra savings measures, fuelling market expectations of a trade-off between new deficit-cutting steps and practical EU support for Greek borrowing.
"The euro area is ready to take determined and coordinated action to ensure the stability of the euro area," Rehn told a news conference without directly commenting on possible financial backing for Greek debt, adding that "we have the ways and means to ensure financial stability."
Prime Minister George Papandreou appeared to be preparing the nation for more sacrifices in broadcast remarks to the cabinet dramatising the crisis and appealing for public support. nATH005233
His labour minister proposed a freeze on pensions this year as an extra measure to contain spending. Rehn said they also discussed several ways to reduce the public sector wage bill.
Papandreou has a crucial meeting in Berlin on Friday with Chancellor Angela Merkel of Germany, which is Europe's biggest economy and holds the key to any financial support package.
Merkel, who faces strong domestic opposition to any bailout, said after talks with Spanish Prime Minister Jose Luis Rodriguez Zapatero in Hanover she believed Greece could fulfill its budget consolidation goals, and that was the best way to stop or minimise speculation against the euro.
"CLOSER TO A DEAL?"
Greece's borrowing costs tumbled to their lowest level since mid-February on expectations the government will agree soon on new tax rises and spending cuts to plug a budget gap which EU experts say has grown due to a lingering recession. nLDE6200D8
That in turn may trigger tangible EU support for Greece's effort to borrow or refinance about 25 billion euros ($33.97 billion) by late May, possibly through public guarantees of banks' purchases of Greek sovereign bonds, EU officials and German lawmakers said. nLDE61Q06O
"We seem to be getting closer to a deal on Greece in some shape or form," said Nomura rate strategist Sean Maloney.
Even with Monday's slight easing, Greece is still having to pay more than 3 percentage points on top of German bond yields to borrow on capital markets.
European officials and regulators stepped up moves to deter speculation against Greek debt. Germany's financial watchdog has taken steps to identify speculators and ensure they do not profit unduly from any rescue of Greece, a source with direct knowledge of the matter told Reuters.
Greek bank shares rose by 4 percent on hopes of a deal. Fellow euro zone southern rim countries Portugal, Spain and Italy also saw their debt spreads over benchmark German bonds narrow.
The Socialist government has promised to slash Greece's deficit by 4 percent of gross domestic product this year to 8.7 percent. It has already announced two waves of deficit-cutting measures, including a pay freeze and cuts in income supplements in the public sector, tax rises, a crackdown on tax evasion, higher fuel duty and public spending cuts.
But Papandreou, whose approval ratings remain high despite a 24-hour general strike against his austerity plan last week, has promised extra measures if needed to achieve the deficit target.
Among measures under consideration are an increase in Value Added Tax, a luxury goods tax, a further fuel duty hike, and possible further cuts in state spending, Greek officials said.
The executive European Commission is due to give an interim report on implementation of the Greek fiscal consolidation plan to EU finance ministers on March 16.
In parallel, discreet talks are going on among euro zone governments on possible mechanisms to support Greece if necessary on the international bond markets, EU sources say.
Greek bonds have been under attack since the new government revealed in October that the 2009 budget deficit would hit 12.7 percent of GDP, more than twice its predecessor's forecast and four times the EU ceiling.
Some of those attacks have involved hedge funds and investment banks using the volatile and unregulated credit default swaps (CDS) market to buy insurance against the risk of a default or debt restructuring, traders say.
"If the Greeks hold on to the strict parameters and the markets continue to speculate against Greece, we will not let them just march through," the head of the Eurogroup of finance ministers said in an interview published on Monday.
Luxembourg Prime Minister Jean-Claude Juncker would not say exactly how the EU might combat speculators but told the German business daily Handelsblatt: "We have the torture equipment in the cellar, and we will show them if needed." nLDE62009X
French Economy Minister Christine Lagarde said on Sunday that derivatives on sovereign debt such as CDS should be either tightly regulated, limited or banned. nLDE61R09K
(additional reporting by Kirsten Donovan in London, John O'Donnell and Ilona Wissenbach in Brussels, Dina Kyriakidou, Paul Hoskins, Lefteris Papadimas and George Georgiopoulos in Athens; writing by Paul Taylor, editing by Andrew Hay)