* Q1 EPS 77 cents; Street view 57 cents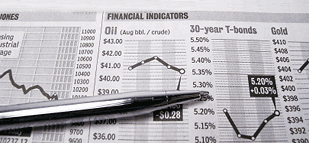 * Q1 sales slide 29 pct to $14.92 billion
* Shares up slightly in premarket trade
NEW YORK, Nov 3 (Reuters) - U.S. agricultural processor Archer Daniels Midland Co reported much-higher-than-expected quarterly earnings on Tuesday as lower corn costs bolstered profit in its corn processing segment.
ADM is the second-largest producer of ethanol, made from corn, in the United States and will be the largest once two new plants currently under construction come on line.
Government forecasts for the second-largest corn crop ever helped drag corn prices to their lowest level of 2009 in the quarter.
For the fiscal first quarter that ended Sept. 30, ADM reported a net profit of $496 million, or 77 cents per share, compared with last year's record-large first-quarter profit of $1.05 billion, or $1.62 per share.
Analysts on average were expecting 57 cents per share, according to Thomson Reuters I/B/E/S.
Net sales fell 29 percent to $14.92 billion, hurt by lower selling prices and the impact of foreign exchange translation.
The company said average selling prices decreased in line with drops in underlying commodity costs. It said there were no material changes in overall sales quantities.
Profit in ADM's oilseeds processing unit tumbled 44 percent due to lower margins and production volumes, resulting from a short global soybean supply. Profit in its agricultural services division fell 59 percent on reduced demand and less volatile commodity market conditions.
Profit in the corn processing unit rose 59 percent on lower corn and manufacturing costs.
ADM shares rose 2 cents to $30.54 in light premarket trade. (Reporting by Martinne Geller; Editing by Derek Caney and John Wallace)