LIFE OF A BANKER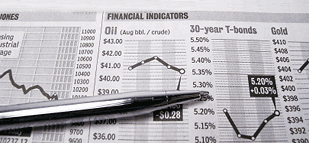 When Wilber James, the managing general partner of RockPort Capital, introduced Kasich to Fuld, he hoped that the politician turned banker would become an asset to Lehman Brothers.
By most accounts, he was just that. Those who worked closest with Kasich said he quickly became a guy that Lehman could count on in Ohio. "He learned so much at Lehman that it is going to make him one effective governor," James said.
Jai Chabria, a longtime Kasich associate who worked with him in politics and was the other half of Lehman's two-man shop in Columbus, recalled late nights working on deals, especially during a grueling first year on the job.
"He would fly around the country to meet with the clients," Chabria said. "That's what a banker's life is like."
The Columbus office managed a roster of dozens of clients, a list that included venture capitalists in California and steel magnates in the Midwest. Kasich's relationships with Google executives helped Lehman get a small piece of the company's 2004 initial public offering, co-workers said. Kasich also helped Lehman win a leading role in the IPO for DSW, an Ohio-based shoe-retailer.
"My strength was that CEOs and boards that I got to know and venture capital firms, they trusted me," Kasich said.
MAKING INTRODUCTIONS
Soon after joining the firm, Kasich helped arrange meetings for Lehman bankers in 2002 with the Ohio Police & Fire Pension Fund and the Ohio Public Employee Retirement System, his campaign has acknowledged.
In addition, political opponents have raised questions about whether Kasich made other calls for Lehman and whether he played any role in Lehman pitching its risky products to Ohio funds in the firm's waning days -- an accusation that Kasich denies.
Among the executives who pitched to Ohio funds during the firm's last months were chief financial officer Erin Callan. Kasich said he was not aware of her communications with Ohio officials. "When people came to Ohio, they didn't report to me," he said, reiterating that none of the introductions he made on behalf of colleagues at Lehman resulted in any business for the firm.
Throughout his career at Lehman, Kasich's boss was Gary Weinstein, who was global chief administrative officer of investment banking. Weinstein would come to Columbus once a year to meet with Kasich and discuss business.
Weinstein said Kasich "had a real desire to not be just someone who introduced people."
But still, Weinstein said Kasich could not offer much more than an introduction with Ohio agencies because he was not intimately familiar with the products being pitched.
"He worked for investment banking," Weinstein said. "He would have never gotten paid for any of those introductions. He was just trying to do the right thing for the overall employer."
WALL STREET PAY
Kasich has been especially tight-lipped on the topic of how Lehman paid him. He has refused requests to discuss how much he made while working for Lehman, but released information to Ohio media in April showing that he made $1.4 million in 2008, including his Lehman pay and compensation for appearing on Fox News and speaking appearances around the country.
That pales in comparison to top Lehman executives like Fuld, who took home an estimated $466 million in compensation between 1993 and 2007, according to Equilar, a compensation research firm. Fuld was awarded $22 million for 2007, the year before the firm's bankruptcy. Still, it was well above the median household income in Ohio of about $48,000.
Like other Lehman employees, Kasich said the firm's collapse was costly to him personally -- though he won't say specifically how big a hit he took.
"How much did I lose?" said Kasich, who has two children. "I try not to think about it."
"The way I operated was, basically, I saved a lot," Kasich said. "I didn't live a high lifestyle because I always wanted to be debt free and in control of my own destiny and future."
NO APOLOGIES
Say this for Kasich: he is hardly running from his time as an investment banker.
He still relishes telling stories of visiting a Designer Shoe Warehouse with his sister at Christmas and feeling pride because he advised the retailer on its initial public offering, helping it to employ Ohioans.
"You go in there and there are people working and you say, 'Isn't that fantastic?'" he said.
A reflective Kasich described his time working for a Wall Street bank as his "walk in the woods" -- a chance to clear his head and have a very different experience.
"This experience has been fantastic and will make me a much better governor," Kasich said. "Thank God I spent that time." (Reporting by Steve Eder; editing by Jim Impoco and Claudia Parsons)