By Linda Sieg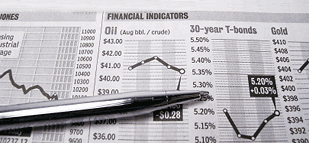 TOKYO, June 26 (Reuters) - Japanese Prime Minister Taro Aso could dissolve the lower house of parliament as early as next week for an August general election to escape pressure to resign, but growing fears of defeat inside his party may stay his hand.
Media surveys show the main opposition Democratic Party is more popular ahead of the election, which must be held by October. That raises the prospect the business-friendly Liberal Democratic Party could find itself out of power after more than half a century of almost unbroken rule.
Below are scenarios for how developments may unfold in the run-up to the election and implications for government policies.
QUICK ELECTION CALL
Aso might dissolve the lower house around July 2 to avoid pressure to step down, which is expected to grow if the ruling bloc does badly in a Tokyo Metropolitan Assembly election on July 12. The general election would then probably be held on Aug. 2.
Aso was considering reshuffling the LDP executive line-up soon to include more telegenic lawmakers, media and political sources said, and might make changes to his cabinet as well.
But an early election under Aso would almost certainly spell defeat for the LDP and its junior coalition partner, so many lawmakers in both parties oppose the plan.
PARTY DUMPS ASO
Aso's sagging popularity has revived moves inside the LDP to dump him before the election, with possible successors including Health Minister Yoichi Masuzoe seen as a competent manager.
A popular comedian-turned-governor, Hideo Higashikokubaru, has also said he wants the job, although many in the LDP are angrily opposed to his apparent bid.
A poor performance for the ruling bloc in the Tokyo local election would fuel the "oust Aso" movement.
But Aso is the third prime minister since the last general election for the lower house in 2005, so changing the leader again might well outrage voters. Finding a successor popular enough to turn the tide for the ruling bloc could be difficult.
ALTERNATIVE ELECTION DATES
Other election dates floated are Aug. 9, Aug. 30, or Sept. 6 -- or even Oct. 18. LDP officials have said they hope massive stimulus steps will bolster signs of recovery from Japan's worst recession since World War Two, encouraging voters to stick with the ruling bloc.
A group formed by popular governors to promote local government autonomy is a wild card, since they may back one side or the other in the election, or even form the core of a new party. Should they opt for the LDP, their support could have a significant effect on the election outcome, some analysts said.
The LDP may also be hoping that a fresh scandal could emerge to damage the Democratic Party's chances. But the long-ruling conservative party is far from immune to scandals itself.
BIG DEFEAT FOR LDP PREDICTED
Analysts say the LDP and its junior coalition partner are currently headed for a big defeat, although some add that support from the governors might help them to hang on with a tiny margin.
Even if the ruling bloc stays in power, it is expected to lose the two-thirds majority that allows it to override the opposition-controlled upper house. That means political stalemate could persist at least until the next upper house election in 2010, unless lawmakers switch sides or form a "grand coalition".
The Democrats could well win a majority on their own, but are still expected to form a coalition with two small allies whose cooperation is needed to control the upper house.
The Democrats have pledged to reduce bureaucrats' grip on policy, cut waste and pay more heed to consumers and workers' interests than to companies.
But a Democrat-led government would probably not implement sharp shifts on economic policies since, like the LDP, they are stressing the need to give priority to recovery rather than the repair of Japan's tattered public finances.
(Editing by Dean Yates)