By Tom Doggett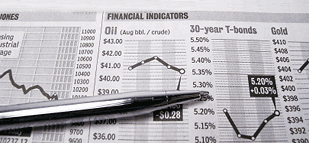 WASHINGTON, Aug 4 (Reuters) - Groups representing industrial and transportation companies on Wednesday will call on the U.S. futures market regulator to crack down on speculators blamed for wild swings in energy prices that have hit consumers and raised costs for businesses.
The Commodity Futures Trading Commission, which oversees regulated futures exchanges, holds its third and final hearing into whether it should limit how many futures contracts hedge funds, investment banks and other speculors can control.
CFTC Chairman Gary Gensler has expressed support for imposing tough position limits on speculators to help prevent manipulation of commodities and energy markets. The proposed limits are part of Obama administration efforts to tighten financial regulations criticized by many as too lax.
"Speculative transactions based on other investment objectives like diversification of investment portfolios and a hedge against inflation is not consistent with the managing of risk of the underlying commodity," Paul Cicio, president of the Industrial Energy Consumers of America, said in written testimony prepared for the hearing.
Cicio's trade group represents big energy-using industries, like cement, steel, chemicals and paper. He claims that passive index funds such as the giant United States Natural Gas Fund "undermine price information."
USNGF invests heavily in natural gas futures but does not take physical delivery of the gas and instead rolls its contract positions into the next month, according to Cicio.
John Hyland, chief investment officer of USNGF, will also testify and is expected to defend the role of speculators in providing liquidity to energy markets by helping buyers finds sellers and vice versa.
The commission will likely hear a similar claim from John Arnold, who heads the Houston-based Centaurus Advisors hedge fund that invests in energy futures.
Steven Graham, who will testify at the CFTC hearing for the American Trucking Associations, will say that excessive speculation is partly to blame for the doubling of crude oil prices this year, according to the trade group's spokesman.
A one-cent rise in in the price of diesel fuel costs the trucking industry $397 million a year in additional fuel expenses.
Graham will relay the group's position that the CFTC should impose reasonable position limits to curtail abusive speculators that cause artificial upward pressure on the prices of energy commodities, the spokesman said.
Supporters of speculators are expected to warn the commission that if it gets too tough U.S. futures markets could lose business to foreign exchanges, which would make it more difficult for the commission to deter market manipulation.
(Editing by Russell Blinch and David Gregorio)