* Favorite to become president wants role in NATO and OECD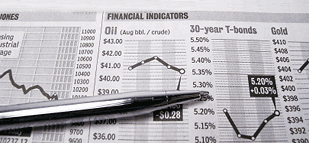 * Ready for talks with foe Chavez based on mutual respect
* Frowns on more tax, sees free-market escape from deficit
By Patrick Markey and Frank Jack Daniel
BOGOTA, June 1 (Reuters) - Colombian presidential front-runner Juan Manuel Santos says his country is ready to join Chile and Mexico in playing a more active role on the international stage and to turn the page on its violent past.
Colombia, a staunch U.S. ally, remains the world's top cocaine exporter but has seen a sharp decline in its long drug-fueled guerrilla war. Foreign investment is booming as bombings, kidnapping and massacres eased under outgoing President Alvaro Uribe.
Santos, who easily won Sunday's first-round presidential voting and enters the June 20 runoff as a solid favorite to succeed his ally, Uribe, told Reuters in an interview that Colombia should become involved in such international bodies as NATO and the Organization for Economic Co-operation and Development.
He also wants Colombia to move beyond being simply a recipient of U.S. military aid. Uribe's war on FARC guerrillas was funded partly by hundreds of millions of U.S. military aid.
"We want to introduce ourselves more in the NATO and OECD like Mexico and Chile have done, to be more important players on the global stage. The circumstances are right," said Santos, educated at Harvard and the London School of Economics.
"We've been living for 40 years with the stigma of being the most violent country, with drug trafficking, kidnapping and rights violations. We are turning that page," he said.
Fellow Latin American countries Mexico and Chile are already members of the OECD, a group of free-market democracies that is expanding its membership to include emerging market countries.
As defense minister under Uribe, Santos was the architect of tough strikes against the FARC or Revolutionary Armed Forces of Colombia. In the June runoff, he faces Antanas Mockus, a former Bogota mayor running on an anti-corruption campaign. Santos beat him by 47 percent to 22 percent in the first round.
Santos said under his government, Colombia's relations with the United States would be more than just "asking each year with the hat out to see how much we can get."
"We are a friend and a strategic partner, we can help in many things. They are already asking that we help, in Central America, in the Caribbean and in the fight against drug trafficking," he said.
Colombia plans to send 50 troops, some with anti-drug and land mine training, to Afghanistan under the command of the Spanish army before Uribe steps down in August.
READY FOR TALKS
Investors applauded Santos' wide first-round margin as the former finance minister and scion of a wealthy Bogota family promised to stick close to Uribe's policies on regulation, taxes and fiscal restraint, while taking a tough line with guerrillas.
But a Santos victory in June will test ties with Venezuela where socialist President Hugo Chavez has called the candidate a "threat" during a diplomatic dispute that has hurt trade between the Andean neighbors.
Santos has said better relations with Chavez were possible if there was mutual respect. Chavez is upset with a plan to allow U.S. troops more access to Colombian bases -- a deal signed by Santos.
"If he wants to have good relations, I am willing to sit down with him," Santos said.
If Santos wins the runoff, he will inherit better security and investment but also a slow economic recovery, a wide deficit, high unemployment and a boom in oil and mining investment.
Colombia's fiscal deficit -- 4.2 percent of GDP in 2009 -- is one of the barriers to the Andean country regaining a prized investment grade rating on its sovereign debt, lost during a 1990s meltdown. As finance minister then, Santos is credited with helping the country's economy recover.
Santos said he expected increasing income from new investment would fill government coffers and hoped strong growth would allow his government to avoid new taxes. His goal is about 5 percent growth a year, although Colombia is forecast to grow 2.5 percent in 2010.
"I would like to not have to do a tax reform ... investors don't like the rules of the game changing every two or three years," he said.
"There are important resources we can use to fill the fiscal hole, which is manageable anyway, we are not in a worrying fiscal situation." (Additional reporting by Luis Jaime Acosta; Editing by Peter Cooney)