* RJ/CRB index hits 5-week high as dollar slides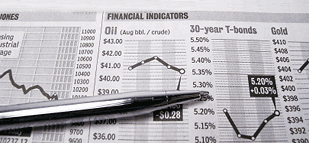 * Oil soars above $52/barrel, highest level for 2009
* Gold nears $960/ounce; copper above $1.80 a lb
* Some traders cautious about rally (Recasts, updates prices, market activity to U.S. close; new byline, changes dateline, previously LONDON/SINGAPORE)
By Barani Krishnan
NEW YORK, March 19 (Reuters) - Commodities rallied again on Thursday, with oil hitting a 2009 peak and gold and copper surging as the dollar slid a day after the U.S. Federal Reserve pledged to pump $1 trillion more into the U.S. economy.
The Fed surprised investors on Wednesday, saying it would buy long-dated U.S. Treasuries along with U.S. mortgage and agency debt. It was the central bank's most aggressive such action since the early 1960s.
The dollar sank to nearly a three-month low against a basket of major currencies. Commodities, which are priced in dollars, jumped as inflation worries grew.
"The minute these markets sniff inflation, things are going to go through the roof and the dollar is going to get whacked," said Zachary Oxman, senior trader with TrendMax Futures in Encinitas, California.
Crude oil on the New York Mercantile Exchange, or NYMEX, jumped more 7 percent, or $3.47, to settle at $51.61 -- the highest price for 2009, and a peak since Nov. 28.
The Reuters-Jefferies CRB index, a basket of 19 commodity markets led by oil, rose 5.3 percent to a five-week high.
"It's all about the Fed move," said Tom Knight at Truman Arnold, a Texas-based petroleum trader.
Oil prices hit a record high of nearly $150 a barrel last summer, then sank as low as $32 in January due to the collapse of the global economy. While the weak dollar was behind the latest rebound, some of oil's recent comeback was due to output cuts by producer group OPEC.
"I think OPEC has succeeded in stabilizing prices," said Ali al-Naimi, oil minister for Saudi Arabia, the most influential voice in OPEC. "The next thing is to hope for a gradual improvement in prices over time."
But analysts did not expect commodities to keep rising steadily over the short-term because the economy remains weak, especially the U.S. labor market. Data on Thursday showed a record number of Americans drawing state unemployment benefits.
"There are grounds for optimism, but it's a brave person who calls this the end of the downturn," said David Thurtell, a metals analyst in London. "The ambulance has turned up, but (people wonder) if it's because the patient's about to go into another downturn."
U.S. stocks fell as investors had second thoughts about the Fed move, which prompted a rally on Wednesday. .N]
"Are they (the Fed) able to pull it off? Is it too aggressive in terms of leveraging the balance sheet?" David Katz, chief investment officer at New York's Matrix Asset Advisors, asked, echoing the concerns of some investors.
Gold prices rose to their highest in nearly three weeks.
Spot gold, which reflects the price of physical gold bullion, hit $961.50 an ounce, its highest since Feb. 27. In U.S. gold futures, the benchmark April contract settled up $69.70, or nearly 8 percent, at $958.80 an ounce on the COMEX metals division of NYMEX.
Among industrial metals, sector leader copper traded at 4-1/2-month highs. COMEX copper for May settled up 9.10 cents, or 5.3 percent, at $1.8075 a lb. On the London Metal Exchange, copper for three-month delivery closed up $244 at $3,999 a tonne.
On the agricultural side, May wheat led the advance on the Chicago Board of Trade, rising 4.8 percent, or 25-1/4 cents, at $5.55-1/4 a bushel. (Additional reporting by Humeyra Pamuk in London and Nick Trevethan in Singapore; Editing by David Gregorio)