* Argentina key food supplier to commodity-hungry China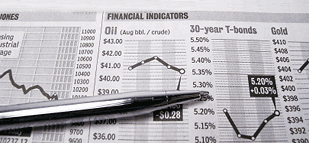 * Grains markets watch for swift advance on corn exports
* Farm minister's visit mends ties after soyoil trade spat
By Helen Popper and Maximilian Heath
BUENOS AIRES, Nov 17 (Reuters) - A visit to Argentina by China's farm minister has helped mend relations strained by a recent boycott of Argentine soyoil, highlighting Beijing's drive to bolster trade ties with a major global food exporter.
As a top world grains supplier, Argentina is a strategic trading partner for commodity-hungry China. It is already a key market for Argentine soy, and growing Chinese investment in the agricultural sector points to rising trade flows.
During a five-day trip to the South American nation that ended on Tuesday, Agriculture Minister Han Changfu sought to bury the hatchet over the six-month de facto ban on Argentine soyoil, announcing deals to resume beef purchases after a four-year hiatus and import Argentine brewing barley and wine.
"(China wants to) become more self-sufficient in terms of food ... but to guarantee secure supplies, we will be making more efforts on international trade," Han said in a speech at the grains exchange in Rosario, Argentina's main grains port.
Han and his Argentine counterpart, Julian Dominguez, also agreed to start talks on a phytosanitary protocol that would pave the way for China to import corn from Argentina, the world's No. 2 exporter.
Grains markets will be watching for any sign the Asian giant will fast-track the approvals process. U.S. corn futures surged this week on speculation China was already buying Argentine corn.
The opening of a big, new corn market might also encourage Argentine farmers to dedicate more land to the cereal, which has lost ground to soy in recent years as prices lagged.
China restricts imports of genetically modified (GMO) corn and GMO strains account for about 80 percent of Argentine production, which is seen reaching a record 26 million tonnes this season.
"There's a noticeable interest among Chinese traders, but no deals are being done and none will be done until we have a bilateral agreement," one Argentine grains trader said.
China lifted its de facto ban on Argentine soyoil in October, ending a trade spat that drove down prices for the edible oil and forced Argentina to sell one of its leading export earners more cheaply to India.
The restrictions were apparently put in place in retaliation against anti-dumping measures imposed by Argentina on Chinese manufactured goods.
"With the soy conflict behind us, we've started a new chapter," said Dominguez, who will travel to China later this month to sign the accords announced in Argentina.
Despite the soyoil spat, Chinese companies have recently announced new investments in Argentina's booming agricultural sector, including the construction of an $800 million fertilizer plant and a cargo railway upgrade to link fast-growing northern soy areas to port.
Last month, the Chinese province of Heilongjiang signed a deal with Argentina's Patagonian Rio Negro province to work on a project to expand Argentina's usual agriculture borders by supplying irrigation systems.
Investments related to the agricultural industry, and especially soy production, look set to keep growing.
"The Chinese know where there are supplies of grains and where there is still room to expand the farming frontier," said Ricardo Baccarin of Buenos Aires consulting firm Panagricola.
In 2009, Chinese investment in Argentina totaled $136.7 million, down slightly from the $142.5 million invested in the previous year but way up from just $12.9 million in 2004, Argentine government data shows.
"We receive two or three trade missions from China every week," said Ernesto Fernandez Taboada, head of an Argentine-Chinese trade chamber based in Buenos Aires. (Additional reporting by Maximiliano Rizzi; Editing by Dale Hudson) (helen.popper@thomsonreuters.com; +54 11 4318 0655; Reuters Messaging: helen.popper.reuters.com@reuters.net))