* Banks, U.S. Chamber: OTC derivatives are needed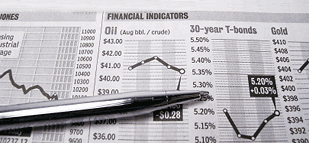 * Business lobby hitting Congress hard on derivatives
* Banking lobby victory not guaranteed this time
By Steve Eder and Rachelle Younglai
NEW YORK/WASHINGTON, July 13 (Reuters) - The banking industry is gearing up for a battle over the lucrative derivatives market, but will have to fight hard to head off a crackdown by regulators.
Calls to regulate the $450 trillion private market -- long seen as the Wild West of the financial services sector -- have been building for months. Policymakers were caught off guard when a type of derivative -- credit default swaps -- nearly toppled insurer American International Group Inc and global financial markets.
Upping the ante, the Obama administration provided further details on Friday on plans to clamp down on dealers such as JPMorgan Chase & Co and Goldman Sachs Group Inc, subjecting them to much stronger supervision, conservative capital requirements and business conduct rules.
The administration is also pushing for "substantially" greater use of standardized derivatives, clearinghouses, exchanges and regulated electronic trading venues.
That has frightened over-the-counter dealers who have long dominated the market and are concerned an influx of standardized contracts could eat away at their profits. Many other companies, including financial firms, that use derivatives to hedge against price fluctuations are also nervous about the proposals.
Heading off or at least softening the proposals have emerged as a key priority for the powerful business lobby, which is quietly getting ready to make its case to lawmakers.
Banking lobbyists beat back derivatives regulation efforts in the late 1990s, but their success is far from certain this time.
"There is a difference now because you've had the meltdown and swaps have been identified as a problem area," said Michael Greenberg, a law professor at the University of Maryland, who was director of the division of trading and markets at the Commodity Futures Trading Commission in the late 1990s. "The telling thing that will make this battle closely fought, as opposed to other times, is that there's another side."
This time, banks will contend with opposition from consumer, union and industrial groups, as well as trading exchanges.
The exchanges industry, for example, has quietly applauded the administration's push for more exchange trading, which could significantly boost their volumes, while pointing out they have suffered no major breakdowns during the crisis.
Lobbyists for all sides will need to make their cases to lawmakers such as influential Representative Barney Frank, whose House Financial Services Committee is working on a broader financial regulation package. Frank has already introduced legislation to create a new agency to supervise financial products provided by banks -- much to the industry's dismay.
"We are worried that over-regulation could stifle the market," said Scott Talbott, senior vice president with the Financial Services Roundtable, which represents the largest financial services firms.
"We are for disclosures, but have concerns that efforts to create one-size-fits all will harm the markets."
A DIFFERENT KIND OF CAPITAL
The banking and business industry have an interest in protecting derivatives -- and considerable capital to spend in Washington.
In the United States, four big banks control more than 90 percent of derivatives markets: JPMorgan Chase, Bank of America Corp, Citigroup Inc and Goldman Sachs. The employees and political action committees of those banks contributed a combined $22.3 million during the 2008 campaign, according to the Center for Responsive Politics.
The banking industry will get an assist from the influential U.S. Chamber of Commerce, which plans to lobby Congress hard to ensure companies are able to use customized derivatives and not be hit with onerous capital requirements.
The Chamber and other industry groups such as the National Association of Manufacturers contend legislation requiring that all contracts be traded on exchanges or centrally cleared would force companies to divert cash from being used to sustain and grow their businesses to meeting collateral and margin requirements.
The Obama administration has yet to send legislative language to Congress, which gives industry more time to get their message out.
The University of Maryland's Greenberger sees a "closely fought battle," but he said it is too early to tell who will win.
"I don't think it is clear what is going to happen," Greenberger said. "The banks are very well organized and are very insistent that as much as possible remain the way it is."
DEALERS, BANKS ON DEFENSE
The pressing concern for the biggest dealers is loss of business and lower profits if more contracts are standardized and required to be cleared by a central counterparty.
The administration wants the standardized contracts to be cleared through central counterparties and executed on exchanges or regulated electronic trading venues.
In a more customized business, dealers can make more on each trade. As the contracts become more of a commodity and there is less specialization, profit margins go down, a derivatives industry source said.
Companies prefer to do business with the biggest dealers such as Goldman and JP Morgan because of their investment grade status.
"Companies want to feel like their dealer will be able to perform (assume risk if one party defaults)," said the source. "A highly rated counterparty can charge a premium for that investment grade status."
If more contracts are forced to be cleared by a central counterparty, it then replaces a dealer such as Goldman as the intermediary and assumes the risk if one party defaults.
Banks and businesses are already upset with the administration's plan to create a new agency to regulate all consumer financial products.
The Chamber and other industry groups such as the American Bankers Association have blasted the plan, which strips banking regulators such as the Federal Reserve of their consumer protection duties.
Some investors believe regulation is overdue because attempts to ramp-up derivatives regulation have long failed.
"The trading and credit default swaps -- these derivatives really need more regulations," said Bill Hackney, chief investment officer of Atlanta Capital Management Co. "These have been a problem that a lot of folks, myself included, have been worried about for years." (Reporting by Rachelle Younglai and Steve Eder; additional reporting by Jonathan Spicer; editing by Andre Grenon)