(Adds quotes, background)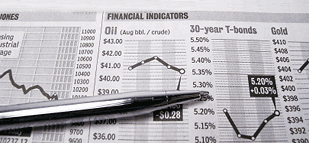 PARIS, Dec 11 (Reuters) - Poland is ready to join the euro and is waiting for an invitation to begin formal entry proceedings which could see it join the currency zone by 2015, Prime Minister Donald Tusk said on Friday.
"Before the global crisis broke out, we thought it would be possible for 2012," he told France 24 Television through a translator, adding that extreme fluctuations in currency markets since the crisis had made conditions more uncertain for a while.
"So we have had to wait for a bit for things to calm. That's happened over the past few months and I think 2015 would be a realistic date," he said.
Separately, he told a news conference in Brussels that 2015 was "not a particularly ambitious target."
Before the onset of the financial crisis last year, Poland's centre-right government had set out to adopt the euro in 2012, but those plans, already facing political and constitutional obstacles, have been blocked by a rising budget deficit.
However, Tusk said Poland's public finances were in better shape than most of its European partners and it would be one of the only countries able to meet the EU's normal budget rules in the coming 12 months.
"We are ready to join the euro zone but we won't do anything to break the door down. We're fine with our national currency for the moment," he said.
"We are waiting very patiently for an invitation, we aren't looking for any shortcut."
Tusk said the government was paying close attention to the state of public finances, though he said he would avoid excessive strictness. "I wouldn't say our policy is budget orthodoxy. I would say it is a common sense, reasonable financial approach to overcome crisis times," he said. (Reporting by James Mackenzie and Justyna Pawlak; editing by Chris Pizzey)