(Adds details, quotes)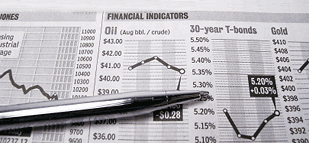 WASHINGTON, March 10 (Reuters) - Greek Prime Minister George Papandreou said on Wednesday his country was working to get its fiscal house in order and wanted markets to recognize that.
Speaking at the end of his first visit to the United Sates as Greece's new leader, Papandreou said his government was not trying to "scapegoat" its problems by blaming them on market speculators.
Papandreou said European leaders such as German Chancellor Angela Merkel, French President Nicolas Sarkozy and Euro Group Chairman Jean-Claude Juncker backed Greece's push to rein in unregulated markets, such as credit default swaps, blamed for exacerbating Greece's problems by betting on its debt.
"We want to make sure that since we're doing what we have to do, we want to make sure this has the most positive impact and we don't have forces working against us," Papandreou told reporters at an event sponsored by the Center for American Progress.
He said Greece was not asking for a bailout from its European partners although its problems had highlighted the need for new instruments, such as a common euro bond, guarantees, or a European monetary fund, that countries could tap if needed.
Papandreou said Greece's debt crisis was an opportunity for the European Union to make the necessary changes, although he noted that creating such instruments could take time.
"There is a will that Europe now gets its act more together on this issue as the Maastricht Treaty was built around the fact that we would never have this kind of crisis," he added.
"This is not a bailout and we're not asking for money; we're saying what we need now is to have the necessary backing in the markets," he added.
He said if Europe did not have the tools to come to the assistance of countries such as Greece, then the alternative would be to go to the International Monetary Fund.
"But as I see it today, Europe is mustering its strength and its will to want to avoid this even though this may just be a theoretical possibility," Papandreou added. (Reporting by Lesley Wroughton; Editing by James Dalgleish)