* Devaluation would be "good idea" - IMF mission chief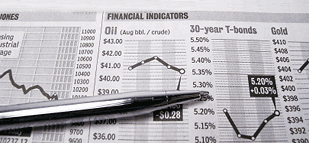 * Belarus must choose between devaluation, policy tightening
* Forex controls could make matters worse
* Minsk hasn't requested new IMF programme
(Writes through with full interview)
By Douglas Busvine
MOSCOW, March 25 (Reuters) - Belarus would be well advised to devalue its currency to tackle unsustainable external deficits resulting from excessively loose economic policy, the International Monetary Fund said.
It is not too late, however, to stabilise the economy of the former Soviet state by cutting the budget deficit and hiking interest rates, IMF Belarus mission chief Chris Jarvis told Reuters.
"We do think a devaluation would be a good idea," Jarvis said in a telephone interview late on Thursday.
"That said, a devaluation is not the only way that Belarus could adjust. An alternative would be to impose tighter fiscal, monetary, credit and wage policy."
Such a tightening would require the fiscal deficit to be reduced below the 3 percent of gross domestic product penciled into the 2011 budget.
Interest rates would, meanwhile, have to be hiked so they are "positive, and in the short term strongly positive, in real terms". Belarus hiked rates by 200 basis points on March 11, to 12 percent, compared to inflation last year at 9.9 percent.
"At the moment, the authorities still have a choice between those two policies. Time is getting short," Jarvis said.
The IMF completed a lending programme with Belarus early last year.
MAKING MATTERS WORSE
Rapid wage and lending growth in 2010, when Alexander Lukashenko won a fourth term as president, has undermined the competitiveness of Belarus's state-dominated economy, causing the current-account deficit to widen to 15-16 percent of GDP.
The Fund forecasts that the current account deficit -- a broad measure of net trade flows -- will be 14 percent of GDP this year, a level it sees as "unsustainable".
The resulting depletion of foreign reserves has led the central bank to curb hard currency purchases by households and firms to prop up the Belarussian rouble .
"In general, exchange restrictions don't address the underlying problem of loose policies -- and they could even make matters worse," Jarvis cautioned.
He declined to say how much Belarus should allow the rouble, which now trades in a corridor run by the central bank, to devalue. Bank analysts, including Tim Ash at RBS in London, have speculated that the currency could fall by 20-30 percent.
NO IMF LOAN SOUGHT
Lukashenko, whose post-election crackdown on opposition activists was criticised in the West last year, has tended to rely on support from Moscow in the form of cheap energy supplies.
Belarus is in talks with Russia to secure a $1 billion loan, as well as a $1.7 billion credit from a bailout fund set up by the Moscow-led Eurasian Economic Community, officials have said.
Minsk has not yet approached the IMF. "We haven't received any request from the authorities for a new programme," said Jarvis.
He declined to comment on whether controversy surrounding the treatment of the opposition after December's election might influence the willingness of the IMF to provide financial assistance.
Instead, he restated the position of the Fund's executive board that any future lending deal "should be accompanied by a credible commitment to strong stability-oriented policies and an ambitious structural reform agenda".
Jarvis also declined to comment on the risk of a sovereign default by Belarus, after a ratings downgrade by Standard & Poor's last week triggered a selloff in sovereign Eurobonds.
He said the payment on Thursday of a coupon on a bond issued in Russia last year "should be a reassuring sign to investors".
"Government officials have told us that they are giving priority to servicing debt," he said.
(Editing by Patrick Graham)