* Yen falls broadly as Japan intervenes to weaken currency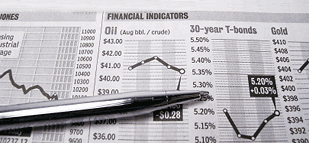 * Japan shares outperform but investors are cautious
* Other Asian stocks ease slightly
* Global growth, Europe fears still keeping investors wary (Updates prices, adds comments)
By Ian Chua
SYDNEY, Aug 4 (Reuters) - The yen fell on Thursday after intervention by Japanese authorities, though investors steered clear of riskier assets, uncertain if the European Central Bank would join the fray by increasing bond purchases to fight a crisis of confidence.
A day after the Swiss National Bank unexpectedly cut rates to weaken its currency, the yen tumbled around 2.5 percent against the dollar after repeated yen selling by the Bank of Japan.
Japan's intervention buoyed shares of big exporters in Tokyo, pushing the Nikkei share average up 1.1 percent, outperforming the rest of the region.
Increased activity by authorities in the past 24 hours to curb gains in what were considered the safest currencies in the G10 has made traders nervous that policymakers were cracking down simultaneously in markets, with the New Zealand dollar dropping further from a post-float high after the country's finance minister said he preferred the currency to be weaker.
The surge in safe-haven gold paused at $1,662 an ounce as riskier assets made a tentative comeback, but other stock markets in the region struggled for momentum with worries about slowing global growth dampening investor enthusiasm.
The global economic slowdown and debt market turmoil means the European Central Bank will probably hit the pause button on further interest rate increases at a meeting later on Thursday, but it may signal a readiness to buy bonds again.
Markets are also awaiting results of a Spanish bond auction after yields on Spanish and Italian bonds jumped in recent sessions on fears those economies would be engulfed by debt problems.
Finance Minister Yoshihiko Noda said Japan intervened unilaterally on Thursday, while the Bank of Japan (BOJ) said it would end a policy meeting a day early to announce new easing measures.
"It's worthy of note the BOJ is bringing the end of the two-day meeting forward, that tells us that you should expect further developments on the BOJ's asset purchase programme and certainly at a minimum a commitment on the part of the BOJ to leave intervention unsterilised," said Robert Rennie, chief currency strategist at Westpac Bank in Sydney.
The dollar rallied to a high of 78.90 yen , from near 77.00 before the intervention. The euro surged to 112.97 yen , from around 110.70.
After two days of steep losses, Japan's Nikkei share average jumped.
Reports of a merger between two Japanese industrial giants, Hitachi Ltd and Mitsubishi Heavy Industries Ltd , to create one of the world's largest infrastructure firms further supported Japanese stocks.
Investors also took heart after Wall Street ended a seven-day losing streak on Wednesday.
Traders said the bounce was sparked by comments from former top Fed officials in a Wall Street Journal article, saying the Fed should consider a third round of bond purchases if inflation slowed from recent elevated levels and if the economy continued to underperform.
MSCI's broadest index of Asia Pacific shares outside Japan put on 0.04 percent, steadying from a 4-percent drop in the last two sessions.
CAUTION
Still, market bulls were kept on a tight leash as worries about the health of the global economy persisted. Australia's S&P/ASX 200 index drifted in and out of positive territory, while Hong Kong's Hang Seng index inched up just 0.17 percent.
The latest figures continued to paint a sombre picture for the U.S. economy with the pace of growth in the services sector falling in July to its lowest since February 2010, while new U.S. factory orders also fell in June.
The reports followed poor figures on U.S. consumer spending and factory activity. That, along with the festering European debt crisis, is likely to keep buyers cautious.
But with the SNB injecting a fresh round of liquidity into markets and talk of possibly more quantitative easing (QE) from the Fed, this could once again shore up riskier assets.
"I don't think QE3 is quite on the table yet in the United States, but the market will be thinking it's possible if required. All those things do suggest we shouldn't be getting too risk negative," said Greg Gibbs, a strategist at RBS.
Among other commodities, copper climbed 0.5 percent to $9,582 a tonne, while U.S. crude gained 0.2 percent to $92.09 a barrel.
(Additional reporting by Angela Moon and Wanfeng Zhou in New York and Antoni Slodkowski in Tokyo)