* Asian stocks slip after selloff in U.S. tech shares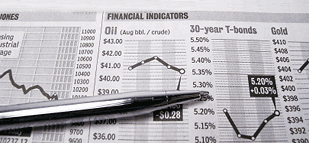 * Swiss franc choppy as markets digest new measures to curb it
* Market sentiment still fragile, but recovering
By Ian Chua
SYDNEY, Aug 18 (Reuters) - Asian stocks eased on Thursday following a negative lead from U.S. technology shares, while the Swiss franc stayed buoyed after plans to curb the currency disappointed those looking for more drastic action.
The Swiss National Bank said it would expand its liquidity policy but stopped short of introducing a franc exchange rate peg, a topic hotly discussed in markets over the last few days as a way to cool the red-hot currency.
Still, markets are a lot calmer compared with last week, when a crisis of confidence swept through global financial markets after Standard & Poor's cut the United States triple-A credit rating.
The historic downgrade came amid fears of a global recession as both the United States and the euro zone struggled to tackle their sovereign debt problems, all of which remained unresolved.
That saw investors take refuge in safe-havens, sending not just gold but the Swiss franc soaring as well, a move that is forcing the Swiss authorities to take more action.
"The mood has improved over the past week from sheer panic to a more garden-variety uncertainty about the future," said Bricklin Dwyer, economist at BNP Paribas.
With market sentiment still fragile, traders said data due later in the day, including U.S. consumer prices, existing home sales and regional manufacturing data will be closely watched.
Japan's Nikkei stock average slipped 0.35 percent, while stocks elsewhere in Asia as measured by MSCI edged down 0.43 percent.
Australia's S&P/ASX 200 index shed 0.69 percent, although wealth manager AMP jumped after reporting upbeat results.
Australian brewer Foster's crept up 0.6 percent after the company rejected a $10 billion offer from rival SABMiller for a second time.
Meanwhile, gold traded at $1,785 an ounce, holding not far from a record high around $1,813.79 set last week. U.S. crude was a touch softer at $87.22 a barrel.
In the currency market, the dollar traded at 0.7906 Swiss francs , having retreated from a two-week high around 0.8011, while the euro stood at 1.1394 francs , down from Wednesday's peak around 1.1554.
The dollar continued its gradual decline against the yen, slipping to 76.60 yen , well off a high above 80.00 set earlier this month after Japanese authorities intervened to weaken the yen.
Japanese Finance Minister Yoshihiko Noda said on Thursday he will closely watch market moves, when asked by reporters about the yen's strengthening against the dollar overnight.
"The Bank of Japan is caught between a rock and a hard place," said Jessica Hoversen, FX analyst at MF Global in New York. "Intervention did not work earlier this month, but investors also do not want to be caught on the wrong side."
(Additional reporting by Julie Haviv in New York; Editing by Sanjeev Miglani)