Investing.com - The U.S. dollar was lower against the yen on Monday, but losses looked likely to remain limited as expectations for further monetary easing by the Bank of Japan remained intact.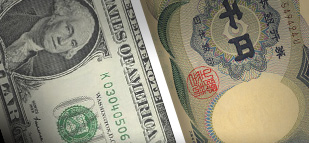 USD/JPY
hit 81.99 during late Asian trade, the pair's lowest since November 21; the pair subsequently consolidated at 82.08, shedding 0.36%.
The pair was likely to find support at 81.64, the low of November 21 and resistance at 82.61, the session high and an almost seven-and-a-half month high.
The yen had weakened against the greenback in recent sessions amid expectations that elections on December 16 will result in growing political pressure on the BoJ to implement more aggressive monetary easing measures.
Earlier Monday, the minutes of the BoJ's October policy meeting showed that the central bank is intent on continuing with easing measures until the inflation target of 1% is at least in sight.
"The bank recognizes that Japan's economy faces the critical challenge of overcoming deflation as early as possible and returning to the sustainable growth path with price stability," the minutes said.
The BoJ also said the Japanese economy continued to face a high degree of uncertainty as a result of the ongoing debt crisis in the euro zone.
The yen was higher against the euro, with
EUR/JPY
down 0.40% to 106.49.
Later in the day, the eurogroup of euro zone finance ministers were to hold talks in Brussels to discuss whether to release Greece's next tranche of aid.