Investing.com - The Japanese yen is trading slightly higher against the U.S. dollar during Friday's Asian after Japan's lower house of parliament approved the nomination of Haruhiko Kuroda as the next governor of the Bank of Japan.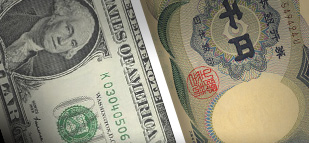 In Asian trading Friday,
USD/JPY
fell 0.07% to 96.05. The pair was likely to find resistance at 96.72, Monday's high, and support at 95.45, Wednesday's low.
Kuroda's approval as BoJ's next governor was widely expected though it is worth noting that the former Asian Development Bank leader was also one of the most vocal critics of the outgoing BoJ regime. Kuroda publicly said the central bank has not done enough to raise inflation and weaken the yen.
Japan's House of Councillors is expected to approve Kuroda on Friday. Prime Minister Shinzo Abe's Liberal Democratic Party holds a majority in Japan's lower house of parliament, making Kuroda's approval somewhat of a foregone conclusion.
The Democratic Party of Japan and Nippon Ishin no Ka opposition parties voted in favor of Kuroda, but the Your Party did not. Your Party leader Yoshimi Watanabe wanted to see a BoJ lead from the private sector, according to Japanese press reports.
Kuroda must go before parliament again where the Democratic Party of Japan could change its tune, but market participants see that as an empty threat from a party still smarting from losses in December's elections.
Traders widely expect Kuroda to engage in aggressive efforts to boost Japanese inflation to 2% and weaken the yen through additional easing, which could arrive as soon as BoJ's next meeting in early April.
Elsewhere,
EUR/JPY
rose 0.01% to 125.01 while
AUD/JPY
fell 0.23% to 99.59.
NZD/JPY
slipped 0.27% to 78.84.