Investing.com - The U.S. dollar edged higher against the yen on Friday, still trading close to multi-month highs, as the release of mixed economic data from Japan added to expectations for further easing measures by the Bank of Japan.
USD/JPY
hit 86.63 during European morning trade, the session high; the pair subsequently consolidated at 86.23, adding 0.15%.
The pair was likely to find support at 85.59, Thursday's low and resistance at 86.63, Thursday's high and the strongest level since April 2011.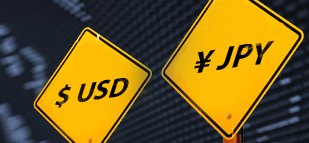 Markit research group said that Japan's purchasing managers' index deteriorated to 45.0 in December from a reading of 46.5 the previous month.
A separate report showed that industrial production in Japan dropped far more-than-expected in November, declining 1.7% after a 1.6% increase the previous month. Analysts had expected industrial production to fall 0.5% last month.
Official data also showed that Japan's retail sales rose by 1.3% in November, more than the expected 1.1% increase, after a 1.2% drop the previous month.
Meanwhile, the yen remained under pressure after Shinzo Abe was formally approved as Japan's prime minister by the lower house of parliament on Wednesday. Abe has recently called for unlimited easing by the Bank of Japan in order to weaken the local currency and spur growth in the recession-hit economy.
On Thursday, new Finance Minister Taro Aso said that Abe has ordered him to compile a stimulus package without adhering to a previously agreed cap on new bond issuance.
In the U.S., President Barack Obama was to meet congressional leaders later Friday at the White House for last-minute talks on a "fiscal cliff" deal to avoid automatic tax increases and broad spending cuts that threaten the US economy's recovery.
The yen was lower against the euro with
EUR/JPY
adding 0.11%, to hit 114.12.
Later in the day, the U.S. was to publish data on pending home sales, as well as a report on business conditions in the Chicago area and official data on crude oil stockpiles and natural gas inventories.