Investing.com - The dollar rose against the yen on Monday after Japanese growth expectations met expectations and fueled demand for risk-on asset classes, which came at the yen's expense.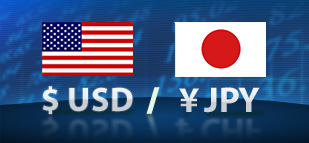 In U.S. trading on Monday,
USD/JPY
was trading at 99.58, up 0.46%, up from a session low of 99.34 and off a high of 100.11.
The pair was likely to find support at 98.55, Friday's low, and resistance at 100.23, Thursday's high.
In Japan, revised data released earlier showed that the economy expanded by 0.9% in the second quarter, in line with expectations, which sparked demand for higher-yielding asset classes that came at the yen's expense.
The country's economy grew at an annualized 3.8% percent from the first quarter, higher than an initial estimate of 2.6%, which sparked demand for Japanese stocks in particular.
The yen also came under pressure after Japan won its bid to host the 2020 Summer Olympics, which stoked expectations for increased construction and spending ahead of time.
Separately, China reported that its exports grew 7.2% year-over-year in August, up from 5.1% in July, which painted a picture of an improving global economy and further suppressed yen demand.
The dollar traded higher against the yen despite moving lower elsewhere, which was the product of falling Treasury yields.
Weak unemployment data continued to fuel sentiments that the Federal Reserve may hold off on announcing plans to begin winding down its USD85 billion in monthly bond purchases at its Sept. 17-18 policy meeting.
Such stimulus tools weaken the greenback to spur recovery by driving down long-term interest rates.
Even if the Fed does announce plans to taper stimulus programs at its meeting this month it may start out trimming asset purchases very lightly, which could still keep the greenback relatively weak.
The yen, meanwhile, was down against the pound and down against the euro, with
GBP/JPY
up 0.99% and trading at 156.46 and
EUR/JPY
trading up 1.13% at 132.13.
On Tuesday, the Bank of Japan is to release monetary policy meeting minutes, which provide insights into economic conditions from the bank's perspective. Japan is also to produce data on tertiary industry activity.