Investing.com - The dollar rose against the yen on Tuesday after weekend elections in Europe revealed widespread anger at austerity measures adopted to streamline debt-ridden economies, which sparked a dollar rally.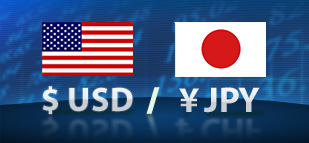 In Asian trading on Tuesday,
USD/JPY
hit 79.98, up 0.10%, up from a low of 79.88 and off a high of 80.08.
The pair sought to test support at 79.73, the low from May 7, and resistance at 80.39, the high on May 4.
Election results in France and Greece over the weekend sent investors racing for the U.S. dollar as a safety play, which sent the yen falling.
In France, socialist Francois Hollande beat out President Nicolas Sarkozy, as voters rejected harsh austerity measures supported by the outgoing administration and opted to embrace Hollande's calls to prioritize growth over cutting spending.
In Greece, the country's leading political parties failed to secure 50 percent of the votes in parliamentary elections, with far-left and far-right fringe parties eating away at the establishment's hold on power and casting the country's leadership structure in doubt.
Greek election results especially roiled markets worldwide.
Fears grew after the elections that any policy shifts in Athens could lead to a rejection of austerity measures demanded by the International Monetary Fund, the European Commission and the European Central Bank in exchange for bailout assistance.
Such a move could involve Athens abandoning the euro down the road, which could shock markets and threaten Europe's recovery.
However, the greenback spent early Asian trading still reeling from Friday's jobs report in the U.S., with the Bureau of Labor Statistics reporting that the country added a net 115,000 jobs in April, far lower than expected.
While the yen also serves as a safety currency like the dollar amid uncertainty, the greenback held sway on Tuesday in light of the Bank of Japan's reiterated commitments to halt its currency's strengthening trend.
The Bank of Japan has said it would expand a bond-back program by JPY10 trillion to weaken the currency and assist the country's vital export-driven economy.
The yen, meanwhile, was up against the pound and up against the euro, with
GBP/JPY
down 0.03% and trading at 129.32 and
EUR/JPY
down 0.08% and trading at 104.19.
In the eurozone later Tuesday, German industrial production figures will be released.
Later in the day, European Central Bank President Mario Draghi is due to speak in Frankfurt.