Investing.com - The dollar fell against the yen on Friday despite stronger-than-expected manufacturing data out of the U.S. that strengthened the greenback against most other currencies.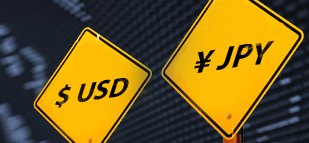 Bank of Japan Governor Haruhiko Kuroda said earlier that monetary stimulus programs were "necessary" but also "sufficient," which strengthened the yen.
In U.S. trading on Friday,
USD/JPY
was trading at 101.00, down 0.99%, up from a session low of 100.85 and off a high of 102.59.
The pair was likely to find resistance at 103.73, Wednesday's high, and support at 100.83, Thursday's low.
The Bank of Japan has launched massive monetary stimulus programs to steer its economy away from deflationary decline and more towards growth, with the yen plunging in the process, though Kuroda's words sparked demand for the currency on sentiments that monetary authorities will hold off on further stimulus for now.
The dollar dropped against the Japanese currency despite solid data at home, which firmed the greenback against the euro and other major currencies.
In the U.S., the Commerce Department reported that core durable goods orders, which are stripped of volatile transportation items, rose 1.3% in April, beating expectations for a 0.5% increase after contracting by 1.7% in March.
Broader orders for durable goods, which include transportation items, rose 3.3% last month, more than market calls for a 1.5% increase after a 5.9% contraction in March.
The numbers sparked demand for the greenback by stoking sentiments that the Federal Reserve may be closer to winding down monetary stimulus programs.
Stimulus tools such as the Fed's monthly USD85 billion bond-buying program weaken the dollar to spur recovery, and talk of their dismantling can strengthen the greenback.
The yen, meanwhile, was up against the pound and up against the euro, with
GBP/JPY
down 0.93% and trading at 152.67 and
EUR/JPY
trading down 1.14% at 130.39.