Investing.com - The dollar fell against the yen on Friday in wake of weak economic growth numbers coming out of the U.S.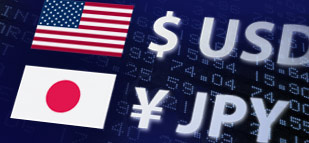 In U.S. trading on Friday,
USD/JPY
hit 80.39, down 0.74%, up from a low of 80.38 and off a high of 81.49.
The pair sought to test support at 80.30, the low from April 16, and resistance at 81.69, the high on April 25.
In the U.S., the Commerce Department reported the U.S. gross domestic product (GDP) expanded 2.2% in the first quarter, missing market hopes for 2.5% growth.
The news rekindled concerns that Federal Reserve will consider jolting the economy via quantitative easing, under which the Fed buys bonds held by banks, flooding the economy with stimulating liquidity that weakens the dollar as a side effect.
Fed Chairman Ben Bernanke has said he cannot rule such measures out.
Sluggish GDP growth figures offset the Thomson Reuters/University of Michigan's consumer sentiment's index of 76.4 for April, which beat expectations for a 75.7 reading.
Meanwhile in Japan, the Bank of Japan did announce easing measures but the currency strengthened.
The Bank of Japan said it would expand a bond-back program by JPY10 trillion to weaken the currency and assist the country's vital export-driven economy, although markets expected more from the country's central bank and stocked back up on yen positions sold in anticipation of the announcement.
The yen, meanwhile, was up against the pound and up against the euro, with
GBP/JPY
down 0.19% and trading at 130.83 and
EUR/JPY
down 0.45% and trading at 106.60.