Investing.com - The dollar fell against the yen on Thursday after a wave of disappointing economic indicators in the U.S. sent investors ditching the greenback amid sentiments the Federal Reserve will keep monetary stimulus measures such as its monthly USD85 billion bond-buying program in place for longer than once anticipated.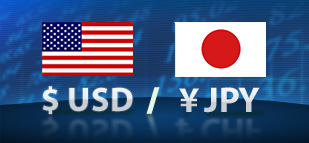 Monetary stimulus tools tend to weaken the greenback to spur recovery.
In U.S. trading on Thursday,
USD/JPY
was trading at 102.16, down 0.09%, up from a session low of 101.83 and off a high of 102.69.
The pair was likely to find resistance at 102.77, Wednesday's high, and support at 101.27, Tuesday's low.
The Federal Reserve Bank of Philadelphia reported earlier that its manufacturing index fell to -5.2 in May from 1.3 in April.
Analysts were expecting the index to improve to a reading of 2.4 in May, which fueled sentiments that loose policies at the Federal Reserve aren't going to wind down anytime soon as did disappointing numbers out of the labor market.
The Department of Labor said earlier Thursday that the number of individuals filing for initial unemployment assistance in the U.S. rose by 32,000 to 360,000 last week, well above expectations for an increase of 2,000 to 330,000.
Soft inflation data took the steam out of the dollar as well.
The country's consumer price index fell 0.4% in April from March, worse than expectations for a 0.2% decline, down for the second consecutive month.
Year-on-year inflation rates in the U.S. came to 1.1%, just shy of market expectations for a 1.3% reading and well below the Federal Reserve's 2% target.
Spotty data out of the housing industry dampened the dollar as well.
The Commerce Department said the number of building permits issued in the U.S. rose 14.3% to 1.017 million units in April, well above expectations for a 6.2% increase to 945,000 units.
U.S. housing starts fell by 16.5% last month to 853,000 units, outpacing expectations for a decline of 4.9% to 973,000.
Thursday's data came in wake of soft industrial output and producer-price reports released on Wednesday.
Curbing the greenback's losses, however, was demand from investors seeking safe-harbor assets to ride out U.S. economic uncertainty.
The greenback serves as a popular safe haven during times of uncertainty.
The yen, meanwhile, was down against the pound and down against the euro, with
GBP/JPY
up 0.41% and trading at 156.42 and
EUR/JPY
trading up 0.09% at 131.90.
On Friday, the U.S. will release preliminary data from the University of Michigan on consumer sentiment and inflation expectations.