Investing.com - The U.S. dollar slipped against the Swiss franc on Thursday, trading close to a three-week low as positive economic data from the euro zone and China boosted market sentiment.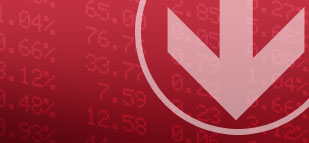 USD/CHF
hit 0.9358 during European morning trade, the daily low; the pair subsequently consolidated at 0.9363, falling 0.26%.
The pair was likely to find support at 0.9316, the low of November 2 and resistance at 0.9415, the high of November 2.
Data showed that Germany's manufacturing purchasing managers' index rose to 46.8 in November, up from 46.0 in October and better than forecasts for a reading of 45.9.
The euro zone's manufacturing PMI rose to 46.2 this month from 45.4 in October, above expectations for a reading of 45.6.
However, the euro zone's services PMI declined to 45.7, from 46.0 in October, compared to expectations for a reading of 46.1.
The data came after a report earlier showed that China's preliminary HSBC manufacturing PMI rose to 50.4 in November, up from a final reading of 49.5 in October.
Sentiment also strengthened after German Chancellor Angela Merkel said an agreement to unlock a delayed bailout installment for Greece was still possible when euro zone finance ministers resume talks on Monday.
Talks between finance ministers and the International Monetary Fund ended without a deal on Tuesday, amid disagreements on how best to reduce the country's debt to sustainable levels.
Elsewhere, the Swissie was steady against the euro with
EUR/CHF
inching up 0.03%, to hit 1.2046.
Also Thursday, Spain successful auctioned EUR3.38 billion of three and five-year bonds at lower yields than previously, easing pressure on Madrid to seek a bailout.
Trade volumes were expected to remain light on Thursday, with U.S. markets closed for the Thanksgiving holiday.