Investing.com - The U.S. dollar was little changed close to three-week lows against the Canadian dollar on Wednesday as the risk of U.S. military strikes on Syria appeared to diminish, supporting demand for riskier assets.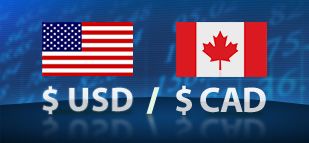 USD/CAD
hit 1.0332 during early U.S. trade, the session low; the pair subsequently consolidated at 1.0342, dipping 0.07%.
The pair was likely to find support at 1.0314, the low of August 19 and resistance at 1.0379, Tuesday's high.
Investor confidence was boosted after the White House confirmed Wednesday that President Obama is in talks with France and Britain about getting a United Nations resolution to hold Syria to its apparent commitment to place its chemical weapons under international control.
President Obama said he would put plans for a military strike against Syria on hold if the country agrees to relinquish its chemical weapons stockpile.
Market sentiment was also underpinned after a recent string of upbeat economic data from China indicated that the world's second largest economy is recovering from a slowdown.
Elsewhere, the loonie, as the Canadian dollar is also known, was steady against the euro, with
EUR/CAD
dipping 0.05% to 1.3721.