Investing.com - The U.S. dollar hit session highs against the Canadian dollar on Wednesday, as growing optimism over progress in resolving the U.S. fiscal cliff saw investors shun the commodity linked Canadian dollar in favor of the euro.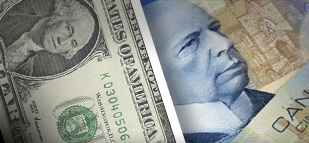 USD/CAD
hit 0.9874 during early U.S. trade, the pair's highest since Monday; the pair subsequently consolidated at 0.9872, gaining 0.16%.
The pair was likely to find support at 0.9831, Tuesday's low and resistance at 0.9932, the high of December 7.
Demand for the euro was underpinned by signs of progress in negotiations aimed at avoiding the fiscal cliff, automatic tax hikes and spending cuts due to take effect on January 1, which investors fear could threaten U.S. and global growth.
The euro also found support after data showed that German business confidence continued to improve in December, in spite of the deteriorating outlook for the euro zone economy.
In the U.S. official data showed that building permits increased 3.6% in November, to a seasonally adjusted annual rate of 899,000 units, the highest since July 2008. Analysts had forecast a gain of 0.8% to 0.875 million.
However, U.S. housing starts fell by 3% in November to a seasonally adjusted annual rate of 0.861 million, compared to expectations for a 2.5% decline to 0.873 million.
The loonie, as the Canadian dollar is also known, was lower against the euro, with
EUR/CAD
up 0.69% to 1.3129.
Later Wednesday the U.S. was to publish government data on crude oil stockpiles.