Investing.com - The New Zealand dollar traded lower against its U.S. counterpart during Tuesday's Asian session following the release of some disappointing real estate data.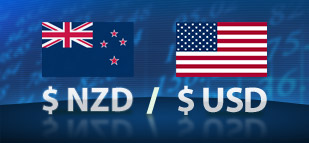 In Asian trading Tuesday,
NZD/USD
fell 0.22% to 0.8549. The pair was likely to find support at 0.8471, the low of April 26 and resistance at 0.8562, the high of April 15.
The kiwi came under some pressure against the greenback and other currencies after Statistics New Zealand said that New Zealand building consents dropped 9.1%. That was good for the lowest level of apartment approvals in three years.
Excluding apartments, consents fell 3.1%. The total value of all consents rose 10% to NZD937 million while non-residential consents jumped 20% to NZD365 million.
Last week, the Reserve Bank of New Zealand indicated it was concerned about the country's real estate market potentially overheating. Although, RBNZ left rates at a record low of 2.5% following its most recent policy meeting, the central bank did not rule a rate hike as a means of cooling property prices.
Traders appear to be pricing in a modest rate increase by RBNZ over the next year and the central bank previously said it expects to keep rates on hold this year while looking toward a rate hike early next year.
Elsewhere,
NZD/JPY
rose 0.10% to 83.86 after Japan's Statistics Bureau said the country's unemployment rate fell to 4.1% in March from 4.3% in February. Analysts expected a March reading of 4.3%.
In a separate report, the Statistics Bureau said Japanese household spending climbed 5.2% in March following a 0.8% gain in February. Analysts expected a 1.8% increase.
AUD/NZD
rose 0.15% to 1.2105 after the Reserve Bank of Australia said that Australian private sector rose 0.2% last month. Analysts expected a 0.3% increase.