Investing.com - The Japanese yen and Australian dollar were slightly weaker on Wednesday in early Asian trade with data ahead to set direction.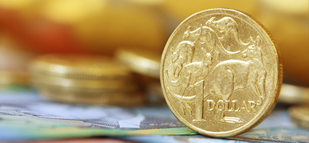 AUD/USD traded at 0.9492, down 0.04%, while USD/JPY traded at 101.54, up 0.02%.
Japan data is for the outlook on corporate inflation at 0850 Tokyo (2350 GMT).
Then Australia's May trade balance data are then due at 1130 in Sydney (0130 GMT), with a trade deficit of A$120 million expected after the A$122 million
deficit in April.
Overnight, the dollar traded mixed to higher than most major currencies even after a key manufacturing gauge missed expectations, as markets viewed the index as strong enough to suggest the U.S. economy continues to move ahead down its road to recovery.
The Institute for Supply Management reported earlier that its purchasing managers' index fell to 55.3 in June from 55.4 in May. Analysts had expected the manufacturing PMI to increase to 55.8 in June, though the dollar posted gains, as any reading over 50 marks expansion.
Gains were cautious, as the report came in wake of U.S. data released last week showing a 2.9% economic contraction in the first quarter, which fueled expectations that the Federal Reserve will keep rates on hold for an extended period.
Speaking Monday, San Francisco Fed President John Williams underlined this view, saying the bank will probably need to hold interest rates near zero for at least another year to ensure recovery remains on track.
Still, the dollar found support on U.S. data and elsewhere.
China's official purchasing managers' index came in a 51.0 in June, in line with expectations and up from 50.8 in May, which also painted a picture of an improving global economy.
Elsewhere the final reading of the Markit Economic U.S. manufacturing PMI rose to 57.3 in June, the highest reading since May 2010. The report showed the fastest growth in output and new orders since April 2010.
Separately, the Commerce Department said construction spending rose 0.1% in May, below the expected 0.5% increase.
Meanwhile in Europe, revised data revealed that the euro zone's manufacturing PMI dipped to a seven-month low of 51.8 in June, missing consensus forecasts for a 52.9 reading.
Germany's PMI came in at 52.0, and eight-month low and shy of forecasts for a 52.4 reading.
A separate report showed that the region's unemployment rate ticked down to 11.6% in May, revised from the initial reading of 11.7%.
The US Dollar Index, which tracks the performance of the greenback versus a basket of six other major currencies, was flat at 79.85.