Investing.com - The U.S. dollar traded sharply lower against its major counterparts Friday, as news that the Federal Reserve is implementing a fresh round of stimulus measures to bolster U.S. growth combined with falling industrial production to create a bearish environment for the greenback.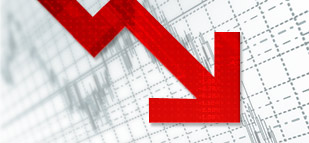 During early U.S.  trade, the dollar was lower against the euro, with 
EUR/USD
 rising 1.09% to 1.3134.
The Fed announced on Thursday that it would buy USD40 billion of mortgage-backed securities every month and would keep buying them until the job market improves. 
"We want to see lower unemployment. We want to see a stronger economy that can cause the improvement to be sustained," Fed Chairman Ben Bernanke said following the central bank's two-day policy meeting.
Meanwhile, euro zone finance ministers were to hold informal talks in Cyprus about whether Spain should ask for financial support after the announcement of the European Central Bank's new bond-buying programme brought Madrid's borrowing costs sharply lower.
Asked about the conditionality of a bailout for Spain, Spanish Finance Minister Luis De Guindos said that "it is much more important to meet public deficit targets and comply with our program of reform than a potential rescue."
The euro was little changed after official data showed that consumer price inflation in the euro zone remained unchanged at an annualized rate of 2.6% in August, in line with expectations. 
Core consumer price inflation, which excludes food, energy, alcohol, and tobacco, ticked down unexpectedly to 1.5% from 1.7% in July.  Further weighing on the greenback, U.S. industrial production fell unexpectedly last month, official data showed on Friday.
In a report, the Federal Reserve said that industrial production fell to -1.2%, from 0.5% in the preceding month whose figure was revised down from 0.6%.
Analysts had expected industrial production to rise 0.2% last month.
The greenback was also lower against the pound, with 
GBP/USD
advancing 0.31% to 1.6207.
Elsewhere, the greenback was sharply higher against the yen, with
USD/JPY
 climbing 0.89% to hit 78.17, but lower against the Swiss franc, with 
USD/CHF
 shedding 0.20% to trade at 0.9335.
In addition, the greenback was lower against its Canadian, Australian and New Zealand counterparts, with 
USD/CAD
 slipping 0.25% to 0.9661, 
AUD/USD
 advancing 0.30% to 1.0579 and 
NZD/USD
 adding 0.25% to hit 0.8333.
The dollar index, which tracks the performance of the greenback versus a basket of six other major currencies, was down 0.65%, to trade at 79.23.