Investing.com - The pound rose against the dollar on Friday after official U.S. data released earlier revealed the world's largest economy added far fewer jobs in March than market participants were expecting.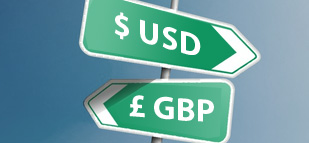 In U.S. trading on Friday,
GBP/USD
was trading at 1.5332, up 0.66%, up from a session low of 1.5199 and off from a high of 1.5364.
The pair was likely to find support at 1.5034, Thursday's low, and resistance at 1.53649, the earlier high.
The U.S. Bureau of Labor Statistics reported earlier the economy added 88,000 nonfarm payrolls in March, way below expectations for a gain of 200,000 and below the 268,000 jobs added in February.
The private sector added 95,000 jobs last month, after an increase of 254,000 in February, missing expectations for a 209,000 rise.
The report also showed that the U.S. unemployment rate ticked down to 7.6% in March, from 7.7% the previous month, as more Americans left the labor force.
Analysts were expecting the headline unemployment rate to remain unchanged last month.
The news sent the dollar falling on expectations for the Federal Reserve to keep monetary stimulus programs in place, including its USD85 billion monthly bond-buying program that weakens the greenback as a side effect.
Elsewhere in the U.S., the Commerce Department reported that the U.S. trade deficit narrowed unexpectedly in February, coming in at USD43 billion compared to a USD44.5 billion deficit the previous month.
Analysts were expecting the country's trade deficit to widen to USD44.6 billion in February.
Meanwhile across the Atlantic, data showed that house prices in the U.K. rose 0.2% in March, in line with expectations, after a 0.5% increase the previous month. which gave Cable further support.
The pound, meanwhile, was up against the euro and up against the yen, with
EUR/GBP
trading down 0.05% at 0.8488 and
GBP/JPY
up 1.95% at 149.59.